There was a substantial update to the WoD Beta Pet Journal in the latest patch — eleven new pets!
An Insect Invasion

The bulk of the recent update included four ravager hatchling pets and five new wasp pets.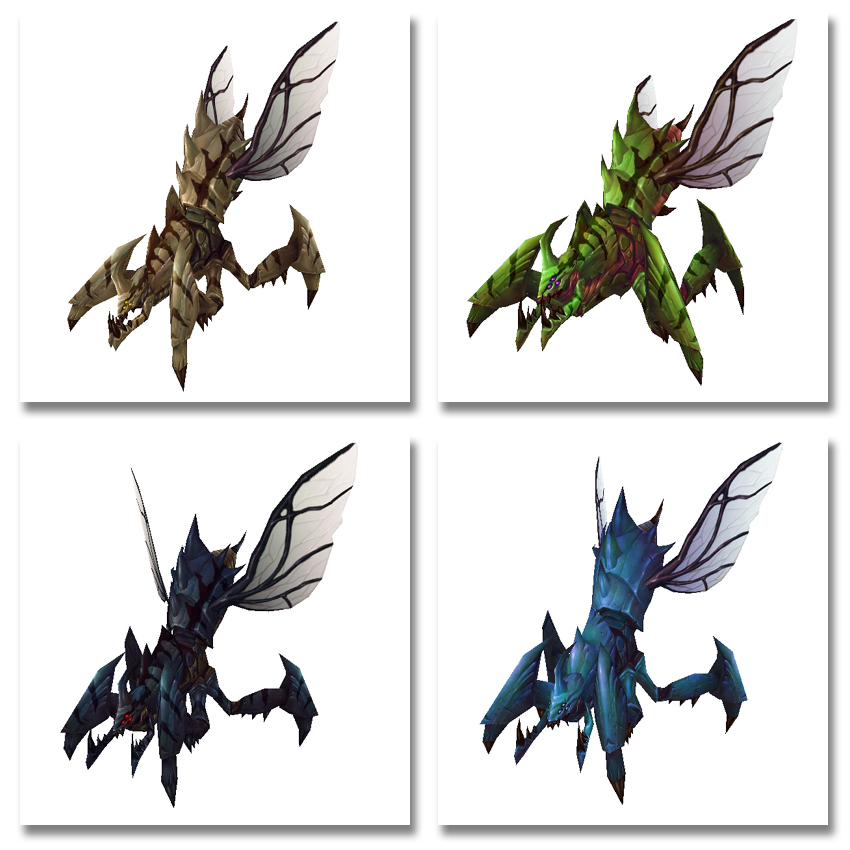 Wasps
(pictured above)
from left to right:
Albino Ravager Wasp
Blue Ravager Wasp
Gold Ravager Wasp
Green Ravager Wasp
Red Ravager Wasp
Ravagers
(pictured right)
from upper left to right:
Brown Ravager Hatchling
Green Ravager Hatchling
Black Ravager Hatchling
Blue Ravager Hatchling
All of these pets are currently listed as unknown drops from Draenor. We hope we won't have to suffer too many bug bites to collect them.
Two More New Pets
In addition to the handful of ravager and wasp pets, there were two other new pets — Runtish Gronnling and Sky-Bo. [
source
]
The Runtish Gronnling is currently listed as a drop from a unique source, "Your Attitude". This one-eyed pet may look familiar; it's a re-skinned version of the
Dwarf Gronnling
.
Sky-Bo is an engineering pet and seems to be the
Sky Golem
's smaller counterpart. Just don't expect to ride the Sky-Bo!
List of all WoD Alpha datamined pets