We're excited to announce that
WarcraftPets is now on Patreon
!
Users can now support WarcraftPets by pledging at various tiers. Each tier will unlock a specific
WarcraftPets Discord
rank, plus access to Patreon-only content.
$1/month - Pet Tamer
$5/month - Master Pet Tamer
$10/month - Grand Master Tamer
$25/month - Legendary Tamer
Our goal is to give users a convenient way to help support the site, but to also give back to the community. The support generated from Patreon will be used to help fund future contests, giveaways and more!
Check out WarcraftPets Patreon
What About Site MVPs?
We're continually grateful for our
Site MVPs

, and this rank will continue to stand out on the site and represent those that have gone the additional mile to
support WarcraftPets through PayPal
.
While Patreon ranks will be exclusive to the WarcraftPets Discord, Site MVPs will be granted full access to Patreon contests and giveaways via a Patron-only Discord channel. Users will need to provide evidence of their Site MVP status to a Discord administrator to gain access to this special channel.
As a Site MVP,
use this form
to request access to the Patron-chat Discord channel. Note that due to technical limitations, non-Patreon pledges will be unable to view or participate on polls and posts on Patreon itself.
That said, the money generated through Patreon is what will fund these community perks. So if you are a Site MVP and you intend to participate in the Patron-only content, we'd absolutely appreciate an additional monthly contribution if you can swing it.

Tuskarr Kite Giveaway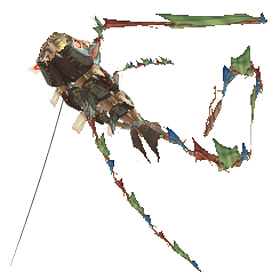 Sawfty
, our WarcraftPets Discord administrator, is generously hosting our first Patreon pet giveaway in Discord! Patrons and Site MVPs can enter for a chance to win a
Tuskarr Kite
.
The giveaway ends in roughly 2 weeks and is limited to US-only at this time. See the Patron-chat channel in the WarcraftPets Discord for additional information and details. (Site MVPs will need to
submit a request form
first, as noted above.)
We plan to have more contests and giveaways in the future that include all regions, so stay tuned.
All of us at WarcraftPets are eternally humbled and grateful for everyone's continued support. It is an honor to be able to provide a service for battle pet-enthusiasts, on top of bringing the latest Pet Battle news. Thank you!