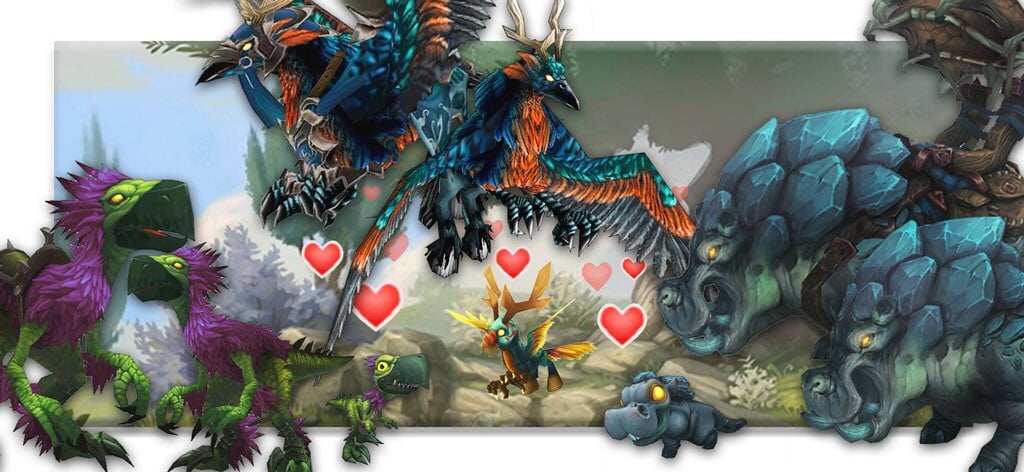 Our good friends over at
Petopia
have added a fun feature to their in-depth website on hunter pets —
suggested matching battle pets
!
Many hunter tames come in smaller, less menacing but still ferocious, counterparts, and now it's easier than ever to find your perfect pet combination.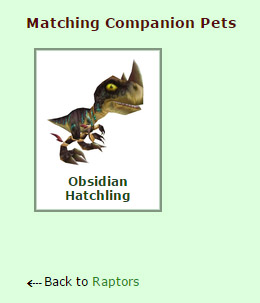 Browse through the many hunter pets and their different appearances. A suggested matching pet (and sometimes mount) can be found toward the bottom of the page if applicable
(example pictured right)
.
Each link will take you to a WarcraftPets pet page where you can learn more on how to collect your matching battle pet.
Not all hunter pets have a corresponding battle pet. We can only hope Blizzard will one day add more battle pets to the list that look similar to other hunter favorites.
Head over to Petopia and see if your favorite hunter companion has a a battle pet counterpart!