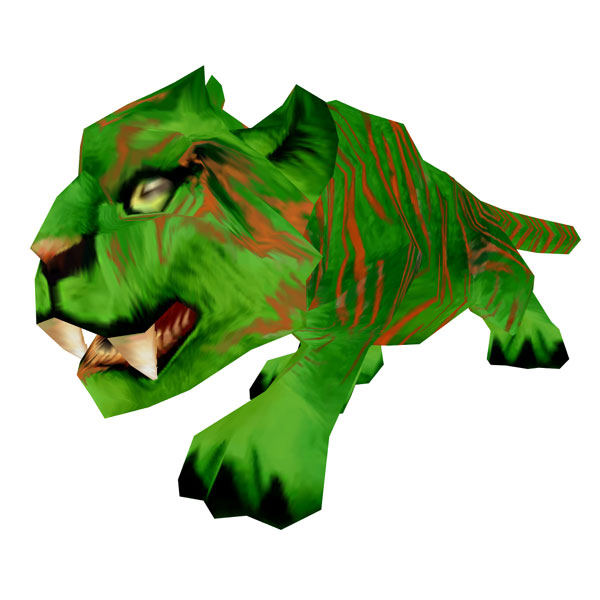 The
9.1.5 PTR is up
! Only one new pet has been added so far, however it's possible more Pet Battle content will be added later in the PTR cycle.
The new battle pet, Trouble
(pictured right)
, is a Work In Progress as it's missing its abilities, source, and flavor text.
We look forward to learning more about this pet in the near future. Why is it such an odd color (for a cub)? Why is it named "Trouble"? What will its moveset be? How will this pet be obtained? We hope it won't be too
trouble
some.