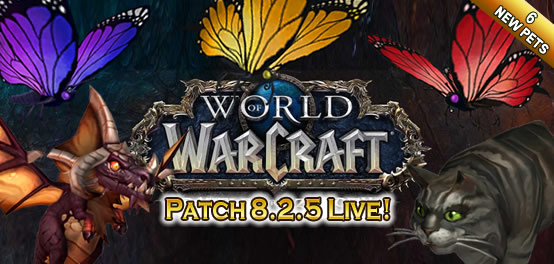 New pets were added with the latest patch, plus three fun cosmetic items for your bee battle pets! [
source
]
New Pets
Patch 8.2.5 included
6
new pets, however a few won't be collectible right away.
Flutter By Butterflies
3 new butterfly companions can be found in Stormsong Valley.

All three are drops from rares related to a new reputation,
Honeyback Hive
. Although the reptuation is Alliance-only,
both factions
can participate in the rare events that drop the battle pets.
Head to Tidebreak Summit in Stormsong Valley and look for a gold star on the minimap. The Honeyback Harvester event can spawn in multiple locations around the Summit, while the rare elite,
Honey Smasher
, appears along the northern coast.
A Nefarious Anniversary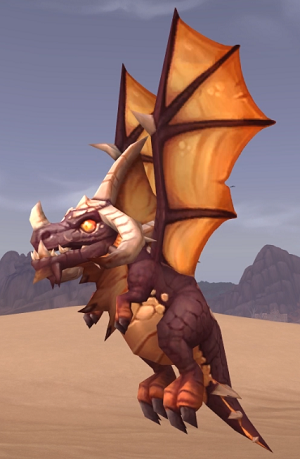 This year marks 15 years of questing, adventuring, and of course, pet collecting in WoW!
Players that log in starting
November 15th
will receive a gift package from the in-game mail containing
Lil' Nefarian
(pictured right)
.
With this new addition, plus
Lil' Deathwing
,
Onyxian Whelpling
and
Spawn of Onyxia
, our very own Lil' Black Dragonflight is growing!
Recruit-A-Friend Returns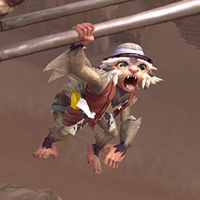 The Recruit-A-Friend program will be relaunched some time in Patch 8.2.5, but an official date hasn't been announced yet.
With the revamped RAF comes a new pet,
Rikki
(pictured left)
. Recruited friends (or yourself) that add at least one month of game time to their account will unlock this battle pet for the recruiter.
Learn more about the updated RAF program
Rikki is currently not listed in the Pet Journal at the time of this writing, however we expect this battle pet to show up once RAF has been updated on live servers. We'll add this pet to our database as soon as the data is available to us.
A Fibbing Feline?
Last but not least is
Jenafur
(pictured right)
, a cat battle pet with unknown origins. It's unclear how players will collect this pet; the Pet Journal only lists it as a drop from an NPC of the same name.
Jenafur has some interesting flavor text:
"This cat is known for her lies, ignore her sweet meows."
Is this another secret we need to uncover? We'll be sure to update once we learn more about this companion, so stay tuned!
New Cosmetic Items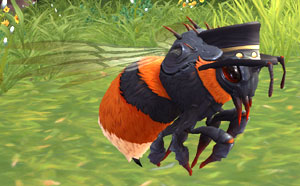 3 new on-use items are now available for your bee companions.
These items drop from Jelly Deposits that spawn in Stormsong Valley. Only Alliance players that have unlocked the
Honeyback Hive
reputation can loot these objects. Players will need to have acquired
Bumbles
or
Seabreeze Bumblebee
to get started on this buzzing adventure.