The next testing phase has begun, and the PTR has revealed a new pet, new Pet PVP challenges, plus a possible continuation of Uuna's story. [
source
]
You've Got Mail! (And It's A New Pet)
Patch 7.3.5 will have at least one new pet waiting for collectors, a Magic pet named
Mailemental
.
(pictured below)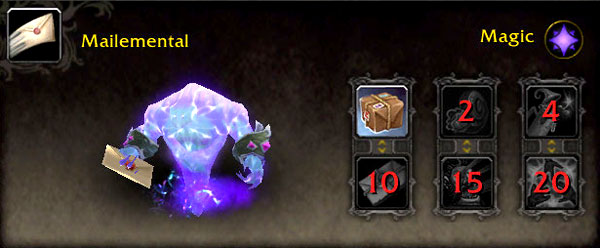 This pet was likely inspired by a
suggestion
on the Battle.net Pet Battle forums! Although the PTR version does differ a bit from the original idea, it's easy to see the similarities.
The Mailemental has many fun "mail" themed abilities.
1 - Package Drop
2 - Snail Mail
4 - Return to Sender
10 - Express Delivery
15 - Hate Mail
20 - Life Exchange
It's currently unclear how we'll collect this new pet, but according to
datamined data
it's possible we'll have to complete a questline involving delivering mail around Azeroth.
We can't wait to learn more, stay tuned!
New PVP Pet Battle Achievements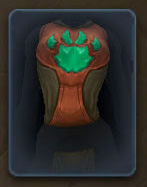 There are new challenges and a cosmetic award waiting for PVP Pet Battle enthusiasts in the upcoming patch.
Styled similarly to
Family Familiar
and
Family Fighter
, each achievement requires winning 10 queued PVP Pet Battle matches with three level 25 pets from the same family.
Complete all 10 achievements and earn the "Family Brawler" meta-achievement which rewards the
Master Trainer's Tabard
!
(pictured right)
Are you ready to take on other players and claim your place as a Master Trainer?
Uuna's Story?
Not much is known about
Uuna
, a young Draenei girl that met her end on Argus. Players can liberate her spirit from an Ur'zul and adopt her, but that appears to be the end of her story. For now.
In Patch 7.3.5 players might be able to help Uuna's lost spirit continue her journey.
There is quite a bit of
datamined broadcast text
involving Uuna.
SPOILERS ALERT
— read the dialogue at your own discretion.
Wowhead Site Director
Perculia speculates
that much of Uuna's story will take place during the new allied race Lightforged Draenei questline.