A new 7.2 PTR build was released this week that included updates to a few Order Hall pets, and the introduction of new Pet Battle World Quests. [
source
]
Order Hall Pets
Class-specific pets received a little more love in the latest PTR build.

Previously, the 3 datamined Death Knight companions had placeholder models and skins. These whelplings now have updated appearances
(pictured above)
, one representing each of the Death Knight specializations.
We still don't know much about these whelplings or how players will collect them.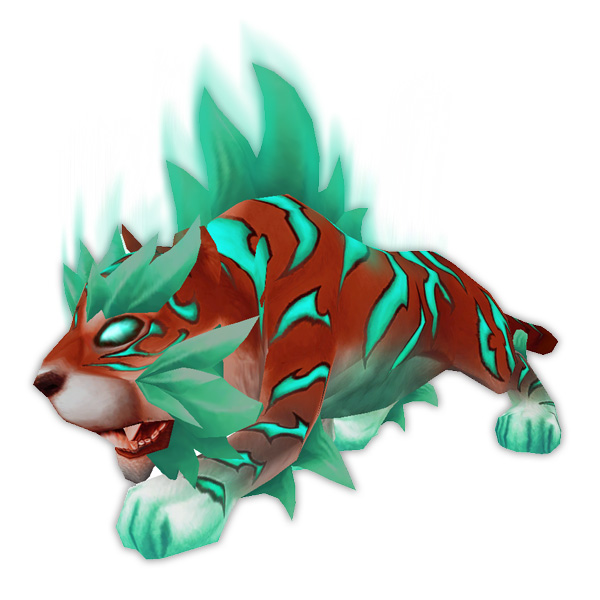 There's also a new pet coming just for Monks —
Ban-Fu, Cub of Ban-Lu
.
(pictured right)
Much like the Death Knight pets, it's currently unclear how Monks will obtain this new cub.
All 7.2 datamined pets
It would seem more and more class-specific battle pets are being released as we progress further into the expansion.
We can only wonder if all classes will eventually receive a collectible pet from their Order Hall. And if so, which class is next?
New World Quests
Completing a short storyline and new scenario in 7.2 will unlock a new area of the Broken Isles to explore — the Broken Shore.
Unlocking this zone will also grant access to new World Quests, a few of which might be of interest to Pet Battlers.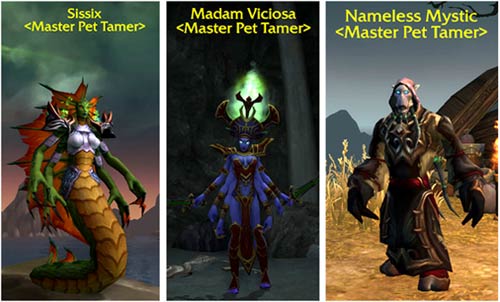 Players will find 3 new trainers on the Broken Shore.
(pictured above)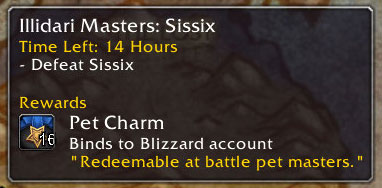 Each trainer has
three epic quality level 25 pets
. They can only be battled if the associated World Quest is active.
At the moment these quests reward standard Pet Battle items, such as
Pet Charms
.
It's unknown if these new Pet Battle World Quests will grant credit toward
Family Familiar
.
We'll have more coverage of new updates and additions as PTR testing continues, so stay tuned!