Two new pets were added to the 6.2 PTR in the recent patch. [
source
]
New Faction Pets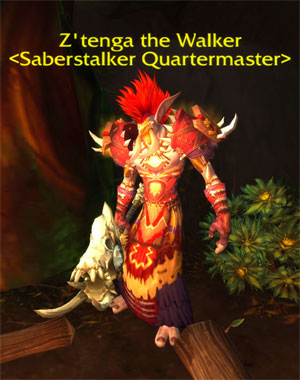 Two new pets will be available from two new factions in 6.2. Both pets will require a reputation grind, but it will be worth it!
The first pet is the
Blazing Firehawk
, which will be available from
Dawn-Seeker Krisek
for 2000 Apexis Crystals.
You'll need quite a bit of esteem with the
Order of the Awakened
before you can purchase this pet though. The vendor will only sell this pet to players who are Exalted with the faction.
The second pet is the
Savage Cub
. Once Revered with
The Saberstalkers
,
Z'tenga the Walker
will sell you this pet for a unique currency — 200
Blackfang Claws
.
These claws can be looted from the saberon at Fang'rila in Tanaan Jungle. Be careful though, the saberon are fierce enemies who would much rather keep their claws than hand them over to you.
Patch 6.2 is shaping up to be full of pets from various sources. Currently there are 26 new companions just waiting to be collected!
View all 6.2 PTR pets