The recent Alpha patch added six new pets! There's also more information on how to increase the Pet Journal limit. [
source
]
New Pets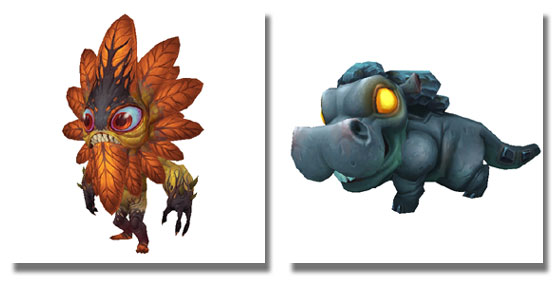 Six new pets were added to Legion Alpha in the latest patch.
In addition to new pets, a handful of existing pets received some updates. Check out our list of all datamined pets from Alpha for more!
All Legion Alpha datamined pets
Increased Pet Journal Cap Update
Running out of room in the Pet Journal and looking to expand its capacity? Then Legion's
Pet Battle World Quests
will be of some interest to you.
The achievement
Battle on the Broken Isles
now rewards the
Pocket Pet Portal
, an item that increases the Pet Journal cap to 1500 (up from 1000).
In order to complete this achievement, you'll need to complete 30 different Pet Battle World Quests. There are currently 37 quests in total. Three (up from 2) randomly selected quests from this long list will be available each day.
So ready your pets for Legion — there are battles to be won on the Broken Isles. (Plus plenty of pets to collect!)
WoW Anniversary Pet
Developer Jeremy Feasel (
@muffinus
) recently dropped a major hint about where the
Corgi Pup
will come from in Legion.
The Pet Journal currently lists this adorable pup as a pet sold by Historian Ju'pa (H) and Historian Llore (A). However, these NPCs cannot be found within Orgrimmar and Stormwind...yet.
@perksnpeeves The timewalker historians will be making a visit for WoW's 12th anniversary with some cool loot and world trivia!

— Jeremy Feasel (@Muffinus) April 26, 2016
How much this pet will cost is still a mystery. Regardless, we look forward to celebrating WoW's Anniversary with the Corgi Pup!