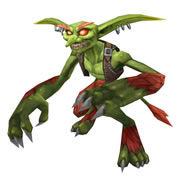 Once more we've partnered with
WoWTCGLoot
to bring you another TCG pet loot pre-sale! Best of all, this new pet is LIVE and IN-GAME today!
The
Gregarious Grell
is the new
Crown of The Heavens
common loot featuring a Grell model — the first such model for a companion.
Why preorder through WarcraftPets?
In addition to being one of the first players on your server to be followed around by a grell minipet, here are three more reasons to order now:
Rare Pet Loot Prize - Everyone who orders the Grell Moss will be entered into a random drawing to win a rare [Soul-Trader Beacon].
Orders Support WarcraftPets - What can be better than adding another easy-to-get pet to your collection? Helping your favorite pet collection website! A percentage of every pre-order helps support our site.
Limited Supply - There are a limited supply of loot codes available for sale on a first-come, first-serve basis. Order now to secure your pet and your entry in the Ethereal Soul-Trader loot giveaway before supplies run out!
Get your code Feb. 7th:
The pre-sale will run through
Tuesday, February 7, 2012
. If you have any questions regarding the pre-sale or loot giveaway, please
contact WoWTCGLoot
.
Happy collecting, and good luck!