Blizzard has finally revealed this year's BlizzCon redeemable battle pet — Legionnaire Murky and Knight-Captain Murky! [
source
]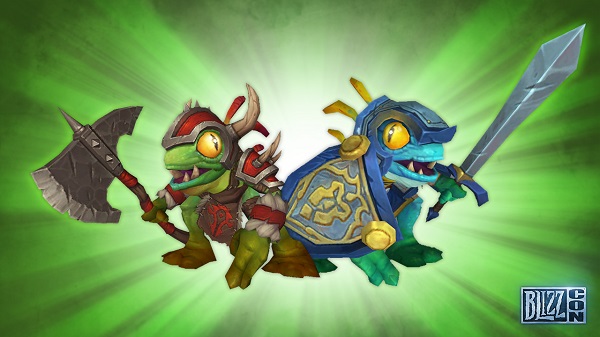 "There comes a time when every murloc must choose a side. Will you mrglgglllgl for the Horde alongside Legionnaire Murky, or dive into battle for the Alliance at Knight-Captain Murky's command?"
It's unclear if players will be able to collect both murlocs, à la
Moonkin Hatchling
, or if redeeming a BlizzCon murloc will grant only one faction's pet.
We certainly hope it's the former and collectors will be able to obtain both Legionnaire Murky and Knight-Captain Murky. Hopefully some clarification will come soon.