Digging For Pets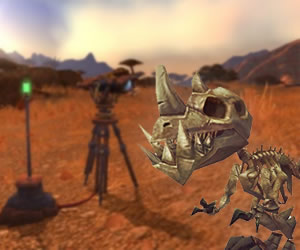 We're happy to announce that our
Archaeology Guide For Pet Collectors
has been updated.
With the addition of new mechanics and new pets in Warlords of Draenor, Archaeology is now easier to pick up and level.
There are currently seven pets to discover and create through Archaeology. Who knows how many more pets will be added to this secondary profession in the future!
Check out our guide to see how you can get started.
Archaeology Guide For Pet Collectors
Achievements For Pets

Our
Guide to Vanity Pet Achievements
has also been updated to include many new achievements.
Browse through over 150 pet-related achievements, many of which reward pets! Additionally, you can use our
Battle Pet Filter
to see pets that come from achievements.
If you're curious about achievements that may not have a cute reward but still involve our adorable companions, be sure to take a look at our guide.
Guide to Vanity Pet Achievements