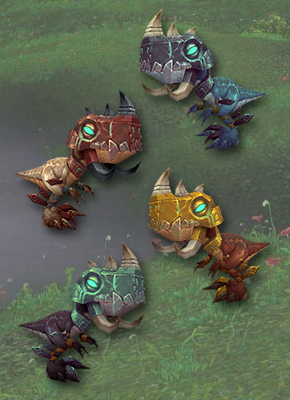 A new PTR build was released and datamining has revealed three new raptor pets. [
source
]
Zandalari Anklerender (BoP)
Zandalari Footslasher (BoP)
Zandalari Toenibbler (BoP)
These baby raptors will be joining the previously datamined Zandalari Kneebiter, which brings us to a total of four new raptor pets coming in patch 5.2.
Needless to say, these aptly named companions seem to be fixated on our feet and ankles. Watch where you step!

So Many New Pets!
With these latest additions, there are now
23 possible new pets
coming in patch 5.2. There are also 4 new wild pets to capture!
Keep in mind that some companions may not make it into the release of 5.2, but we certainly hope to see all of them in the future.
Check out all the datamined pets for 5.2