Sawfty's Pet Giveaway — Over 350 Pets!
We recently learned that
Sawfty
, a
Site MVP
, long-time member and pet collector, has retired from World of Warcraft due to ongoing health issues. It is with heavy heart that we bid him farewell and all the best on his future endeavors.
The WarcraftPets Discord channel was
founded
and maintained by Sawfty, however with his WoW-retirement he has passed the baton to
Pommie
.
Per instructions from Sawfty, Pommie will be hosting a pet giveaway in the WarcraftPets Discord channel. There are over 350 fully upgraded pets up for adoption, a few of which are harder to come by!
When: May 8th, 2017, continuing until all pets have found new homes.

Where: WarcraftPets Discord channel - https://discord.gg/YNHCbXD

How: Join the WarcraftPets Discord server, click the #contests channel, and "react" to the GiveawayBot's latest message by clicking the party-popper emoji. You'll know you're entered when the number goes up. When the giveaway is over, the bot will randomly pick a winner who reacted.

Note: This giveaway is limited to US, Oceanic, Latin American, and Brazilian servers as Sawfty's hefty pet collection is on a US realm.
For detailed information on how to join the Discord channel, entering each daily raffle, and additional giveaway guidelines, check out Pommie's forum post on the WarcraftPets Discord thread.
How to Enter Sawfty's Pet Giveaway
Good luck to all entering! Everyone is welcome to join the WarcraftPets Discord to hang out and talk about pets.
On behalf of the community, we'd like to thank Sawfty for his generosity and Pommie for hosting this event.
About Sawfty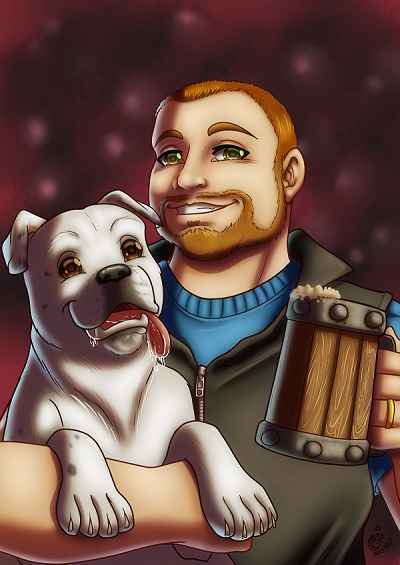 Sawfty
(portrayed right, art by @RosseTweet)
started World of Warcraft at the end year of the Burning Crusade.
The name "Sawfty" comes from the fact friends could always bum rides or money from him, making him the "old softie".
He went from raiding to playing more of the "periphery" of World of Warcraft, avidly pursuing archaeology, fishing, running old content, collecting mounts, and of course battling pets.
At his retirement he had collected 850 unique pets, all increased to rare quality and trained to level 25.