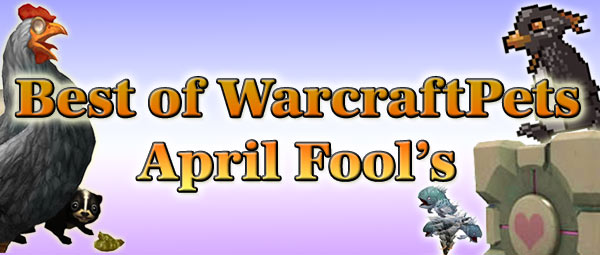 WarcraftPets is about to celebrate its
10 year anniversary!
That's 10 years of serving this amazing community, so many years of bringing everyone pet-related updates and news, and last but not least, lots of fun April Fool's!
To commemorate the occasion we're doing something a little different this April. We'd like you, the community, to help determine our best (and worst) April Fool's gags.
Head to our forums and place your vote for your most favorite WarcraftPets April Fool's joke.
Feel free to refresh your memory by browsing through them first:
Vote for your favorite WarcraftPets April Fool's joke
Voting ends Wednesday, March 29
th
, so don't delay.