The latest batch of
raid dropped pets
can be fierce opponents in a battle, but ever wonder what these pets do when they're not going head to head in combat?
It turns out that these adorable companions can be pretty active when idling about in the world next to you. Each one has a unique interaction or animation that you don't want to miss out!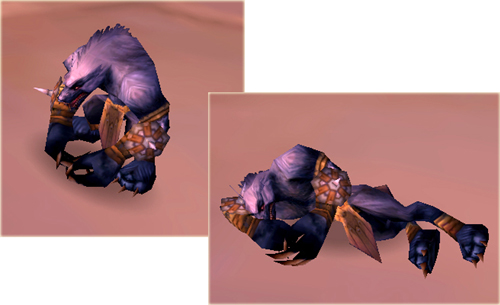 Who knew that these little scamps could be so energetic? Bring out these pets and if you wait long enough, you just might see something neat happen!
Curious about which other pets do more than just look cute?
Check them all out by using the
WarcraftPets Pet Filter
and selecting "Has Interactivity". You'll be amazed with how active your pets are when you're not looking.