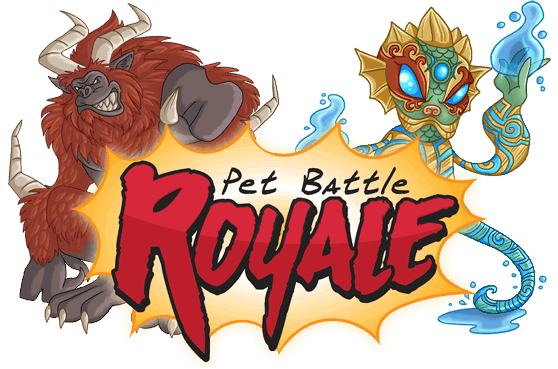 While pet battling can be a good time, sometimes it's a lot of fun to think how our favorite companions might fare in a different kind of fight. Are you ready for another
Pet Battle Royale
!
Here, we examine a few different battle pets and then you, the WarcraftPets community, vote to determine the winner.
Seasonal Squabble
The Qiraji Guardling and Snowy Owl only spawn at opposite sides of the calendar. As a result they're like fire and ice or, well, summer and winter. They're very different, and so they're destined to butt heads. We're going to give them an arena to do it.
Here's the tale of the tape...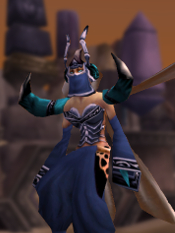 Breed: Qiraji Guardling
Name: Kruq'ai The Stabby
Age: 12,138 years
Height: 31 inches
Weight: 22.7 pounds
Reach: 11.9 inches
Wingspan: 65 inches
Hometown:
Silithus
Signature Move:
Whirlwind
Favorite Food:
Sweet Nectar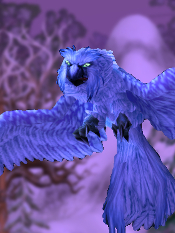 Breed: Snowy Owl
Name: Lulahoo
Age: 2.9 years
Height: 14.5 inches
Weight: 13.2 pounds
Wingspan: 33.9 inches
Hometown:
Winterspring
Signature Move:
Predatory Strike
Favorite Food:
Mice
One of these pets is an unresting ancient sentient being which, after several millenia of military training, excels at battle. The other is a bird. It's also summertime, which means the Guardling has a bit of an edge. It can call for backup amongst its currently spawning compatriots, while the Snowy Owl won't be seen again until December.
However, because the community picks the winner, the Snowy Owl may have the most valuable asset of all in this Royale: everyone loves an underdog.
You Decide Who Wins!
So, WarcraftPets, who should win?
Will it be Qiraji Guardling Kruq'ai the Stabby or Lulahoo the Snowy Owl? Log into our forums and cast your vote to make your voice heard.
Head to the poll and cast your vote
Voting ends
July 15th
, so don't delay in helping decide which pet takes all!