UPDATE
: There's a possible bug that can lock players out of Pet Battle progress/content when server transferring or faction swapping. Use character services with caution until Blizzard resolves this issue. [
source
]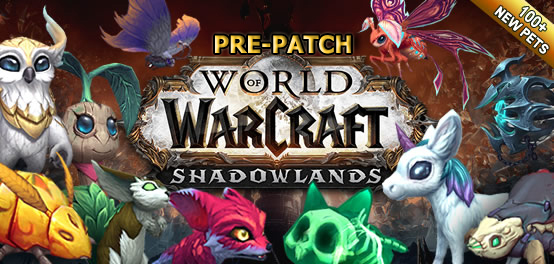 The Shadowlands Pre-Patch is live this week! There's a new pet available from the Death's Rising Event, and the Pet Journal has been updated with all upcoming expansion pets. Additionally, some existing pet abilities received updates. [
source
]
Scourge Event Pet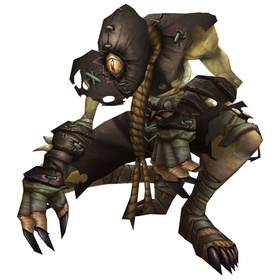 A new pet will be available from the Death's Rising Event, the
Putrid Geist
(pictured right)
.
This pet is sold by event vendors for 20
Argent Commendation
(not to be confused with the older, similarly named version of this currency). Players can complete the Death's Rising Event campaign and new dailies to earn Commendations.
Check out Wowhead's guide to the
Shadowlands' Death's Rising
to learn more!
Upcoming Shadowlands Pets
Players can now preview
over 100
new pets in the Pet Journal. We've also updated our database to include these pets for your viewing pleasure.
Get ready to pledge yourself to a Covenant in Shadowlands, and earn one of the Renown pets
(pictured below)
plus much more.

Check out all upcoming Shadowlands battle pets
These battle pets will be available once the expansion officially launches. Which battle pet are you looking forward to the most?
Pet Ability Changes
Some pet abilities have been re-balanced. Changes include:
Flock-like abilities
Aquatic pet family passive
Decreased or increased damage for select abilities
Cooldown and other changes
Check out the full list of updated abilities
Shadowlands is nearly upon us. There will be many new pets to collect, challenges to overcome, and achievements to earn — we can't wait!