A new pet was discovered during Legion testing,
Squirky
! This wide-eyed murloc uses a new model and skin.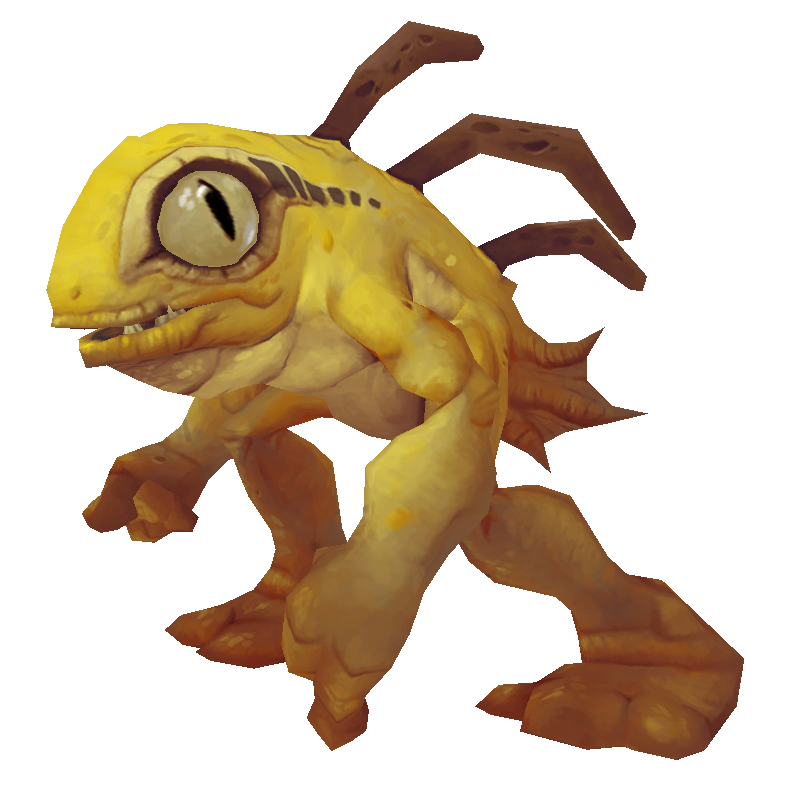 Where Squirky
(pictured right)
will come from is currently unlisted and unknown. Could its flavor text be any hint?
"During November, a secretive clan of murlocs often sends young tadpoles out to explore, adventure, and begin their tale."
There's speculation that this pet will be part of the BlizzCon 2016 goodie bag, or even a WoW Anniversary pet.
Another possibility is that Squirky is tied to the upcoming
WoW Traveler book series
.
This isn't the first 'Squirky' to appear in-game — A low level quest in Ironforge,
Fish fer Squirky
, involves feeding fish to a fisherman's
murloc pet
. However, the murloc featured in this quest uses the original baby murloc model.
Wherever Squirky pops up, we look forward to adopting another murloc friend!
Where do you think this pet will come from?