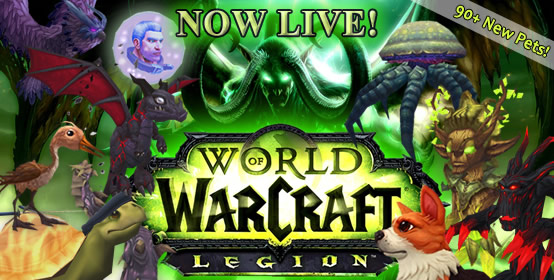 Make haste to the Broken Isles — there are new pets and challenges awaiting you there. Legion has arrived!
New Pets In Legion
There are
94 new pets
to collect in the expansion. Some highlights include: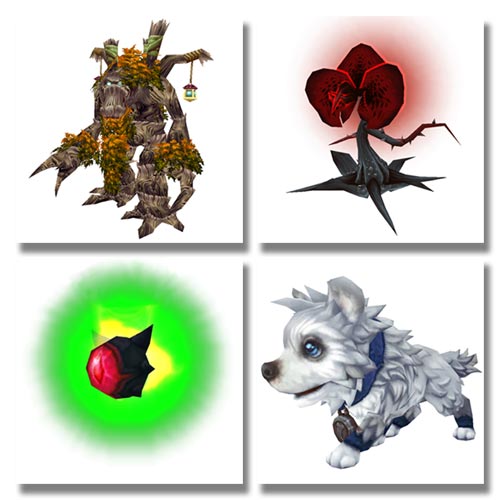 36 wild pets to capture
9 profession crafted pets
4 class-exclusive pets (pictured above); 2 from Druid Order Hall, 1 from Demon Hunter or Warlock Order Hall, and 1 from Shaman Order Hall
4 pets rewarded from achievements
6 pets from a new vendor in Breanni's shop in Dalaran (Broken Isles)
6 reputation pets
...and more!
Check out all of the new pets
New Pet Battle Features In Legion
This expansion brings not only new pets, but also some fun new features and challenges.
We'll see you on the Broken Isles — happy collecting and battling!