Withers
Pets by Family

Elemental

Plant Life

Withers

Withers
Binds when picked up
Use: Teaches you how to summon this companion.

Want it
|
Got it
|
Exclude
— Community:
2.2% have it

Neutral
Idles about. Shrinks over time and re-grows when near a body of water.
Pit-pattering footsteps; vocalizations (on-click)
Shrinks down in size and will drink from nearby water source to regain full size.
Patch 4.0.1 | Posted: November 23, 2010
Apothecary Furrows is located within Cliffspring Falls in Darkshore. Note that he is an NPC that Alliance can kill for a quest item.

Alliance players must loot an item from Jor'kil the Soulripper after killing him for a quest that is given while on the Darkshore quest chain. This item will start another quest and unlocks Remembrance of Auberdine.

Upon summoning this companion it will be taller than a gnome, but over time it will shrink to the size of the Teldrassil Sproutling. If it is near a body of water while in its smaller state, it will emote "Withers absorbs the water, growing back to full size" and grow back to its original size.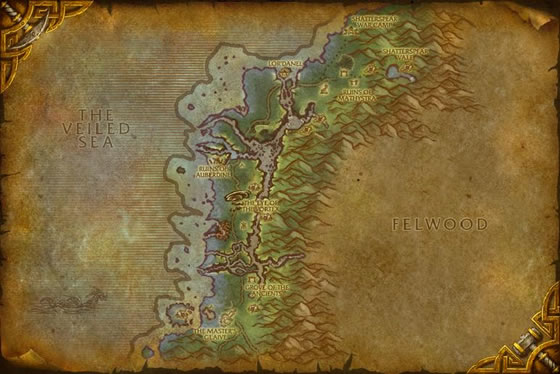 A solemn reminder of what was lost when the Worldbreaker changed the face of Azeroth.