Kirin Tor Familiar
Pets by Family

Elemental

Elementals

Kirin Tor Familiar

Kirin Tor Familiar
Binds when picked up
Use: Teaches you how to summon this companion.

Want it
|
Got it
|
Exclude
— Community:
1.4% have it

Neutral
Hovers about and occasionally produces a non-damaging Arcane Explosion.
»

Video
Wrath of the Lich King expansion required.
Patch 3.0.3 | Posted: November 12, 2008

Kirin Tor Familiar
Item Level 1
Binds when picked up
Unique
Use: Who knew he was so into books?
Right Click to summon and dismiss your Kirin Tor Familiar
Simply speak to Archmage Vargoth to receive this pet. Vargoth is housed in a secluded spire atop the Violet Citadel within Dalaran. In order to access Vargoth, one must teleport to his location using a tome rewarded by the "Higher Learning" achievement. This achievement entails reading 8 different books about arcane magic that spawn throughout Dalaran. The books appear to be on 3 hour spawn timers and share spawn points with roughly 30 other non-achievement books. Read the Kirin Tor Familiar Guide for the most efficient method to collect this pet.

Note that while a warlock and two others who have access to Vargoth can summon another player to his location, that player cannot receive the pet without having completed the achievement.
1
2
3
4
5
6
7
8
9
10
11
12
13
14
15
16
17
18
19
20
21
22
23
24
25
Level

0

:

0

0

0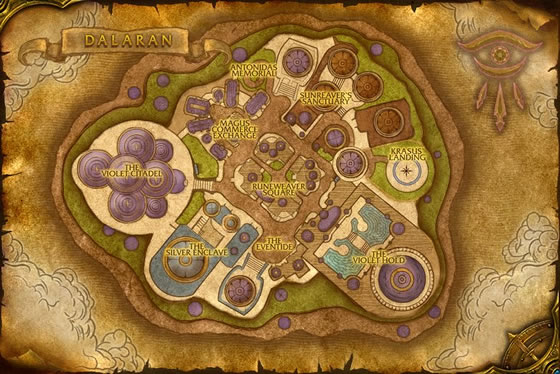 To prevent apprentices from secretly using the familiar to complete their chores, the archmagi placed the ritual required to summon the creature across the pages of several spellbooks hidden throughout Dalaran.