A second beta patch was released this week, and two new pets were added to the Pet Journal. [
source
]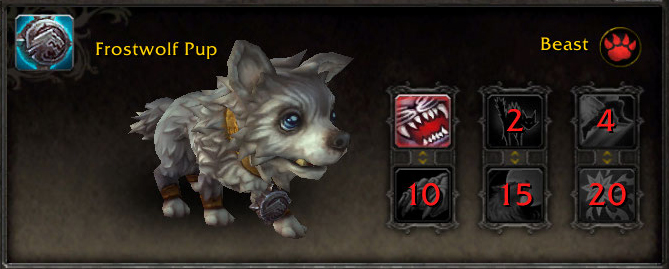 The
Frostwolf Pup
(pictured above)
(not to be confused with the
Frostwolf Ghostpup
from archaeology) will be a purchasable pet from an in-game vendor. Players will need to earn a certain amount of reputation with the Frostwolf faction first, although it's not yet specific how much in the journal.
The second new pet was
hinted by developers
earlier this week on Twitter, and now "operation TinyCow" seems to have come into fruition.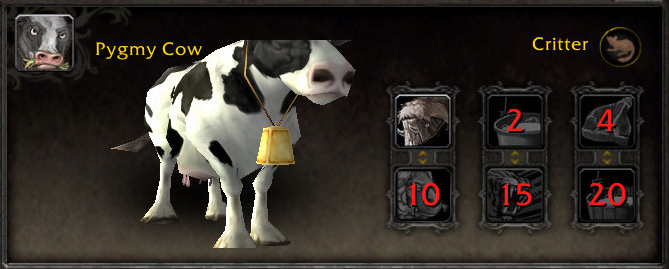 It looks like Trainer Christoph VonFeasel won't be the only
owner of a cow companion
; players will also be able to collect a
Pygmy Cow
(pictured right)
by building a garrison Barn and then upgrading it to level 3.
Expect to take a few trips to Nagrand first, though. To unlock the level 3 Barn blueprints, players will need to complete the achievement
Trapper's Delight
, which requires capturing wild beasts in Nagrand to start work orders. Currently each order takes one day to complete, but the Barn attendants will queue up to four at a time.
It may take some time to finally unlock this beautiful bovine, but capturing all those Nagrand talbuk and clefthoof will be worth it for your very own cow!