Three new pets were added to the beta in a recent patch. [
source
]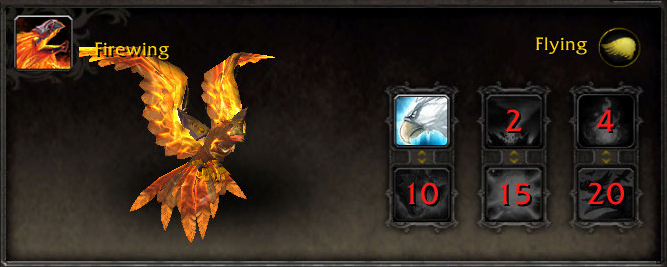 Two new pets,
Firewing
(pictured above)
and
Stormwing
, will be drops from the Big Sack of Pet Supplies.
It's still a mystery where we'll find this new reward bag. With a similar name to the current trainer reward bag, perhaps there will be new pet battle dailies to complete in Draenor. We'll have to wait and see.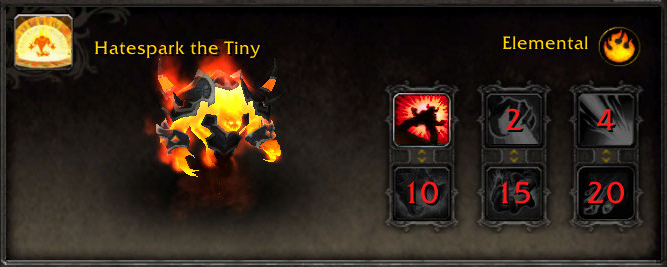 The third newest addition is
Hatespark the Tiny
(pictured right)
. This little fire elemental will be a drop from Ragnaros the Firelord in the
anniversary edition of Molten Core
. It's currently listed as cageable on the beta.
We still don't know how loot will be distributed within the special 40-player Raid Finder version of Molten Core, but we hope to see many collectors celebrating WoW's 10
th
anniversary with this fiery friend on their heals.