Keep Your Hat On
The Safari Hat underwent some changes on the beta. Players will need to add it to the Toy Box feature before being able to use it.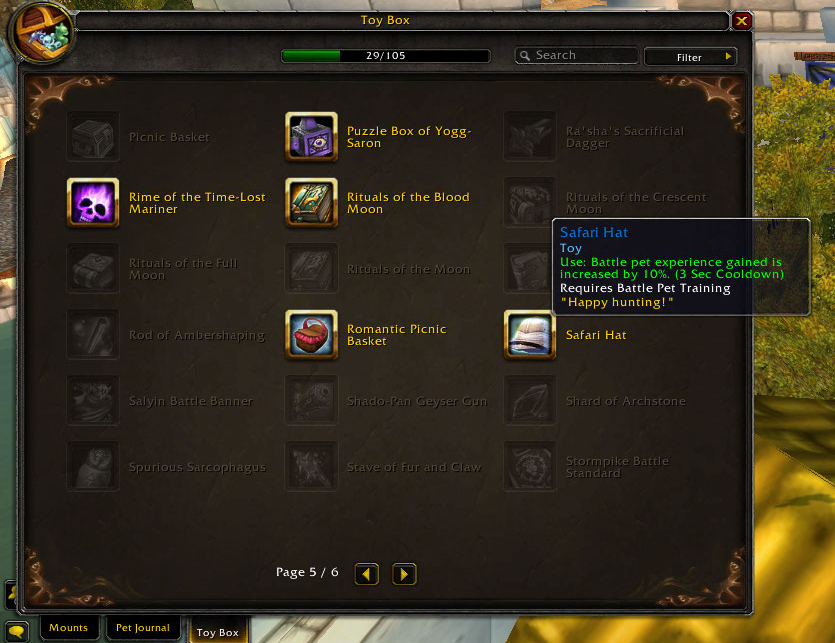 Its function remains unchanged and you can still "equip" it, however it won't replace your helm slot on use. Instead, you will simply receive the bonus pet experience gain buff and the Safari Hat will visually be placed on your character's head.
No more worrying about putting your gear back on after a hard day's work of pet leveling!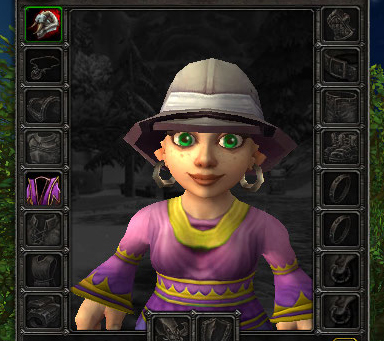 Here are some additional notes on the Safari Hat.
The buff and hat graphic will persist through zoning into different areas and logging in and out.
"Show Helm" option has no effect on the Safari Hat as it's no longer actually in your helm slot.
Currently, to remove the hat you need to manually click off the buff.
The Safari Hat is still a work in progress and the Toy Box continues to receive updates and improvements, but the prospect of being able to proudly wear our Safari Hats in WoD without the fear of not having the right helm on is definitely exciting.
Sea Calf Pet
Last week LeCraft provided yet
another teaser
of a possible pet coming in WoD. This time it's a Sea Calf!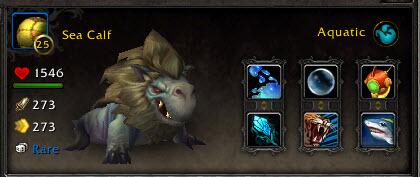 You may remember this creature from the Howling Fjord
daily
during WotLK. This familiar hairy seal can also be
found
in the Dread Wastes at Soggy's Gamble. For a preview of what a pet-sized version might look like, head over to the Timeless Isle and say hello to
Allie
, Oriana's companion.
LeCraft
revealed
that the Sea Calf might come from fishing. It's anyone's guess where we'll have to cast our lines or nets, but perhaps the Sea Calf will simply be lured to our sides by the scent of freshly caught fish.