UPDATE
: LeCraft shared another
preview
of an upcoming pet, the Molten Corgi!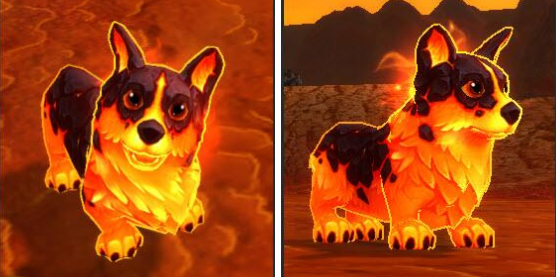 We still don't know how players will obtain this pet, but LeCraft has
assured us
that this will be a "real pet" in the future.
Another patch for the WoD Beta was released that included some new pets! [
source
]
New Faces In the Pet Journal
The Pet Journal was updated with five more pets.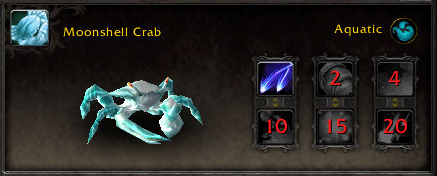 Elekk Calf: Quest reward ("Awesome Quest")
Meadowstomper Calfling: Unknown (BoP)
Moonshell Crab: Wild (Shadowmoon Valley, Draenor)
Ravager Spawnling: Unknown Draenor drop (BoP)
Sea Calf: Fishing (BoP)
List of all WoD Alpha datamined pets
Tailoring recipes for a
Creeping Carpet
and
Miniature Flying Carpet
was also datamined, however both items appear to be works in progress so it's unclear if these will become pets or not.
A mini-carpet pet or even a flying carpet for your pet to ride alongside you — both sound like pretty cool ideas!
New Battle Pet NPC
Wowhead datamined another battle pet, but this one cannot be added to your collection. [
source
]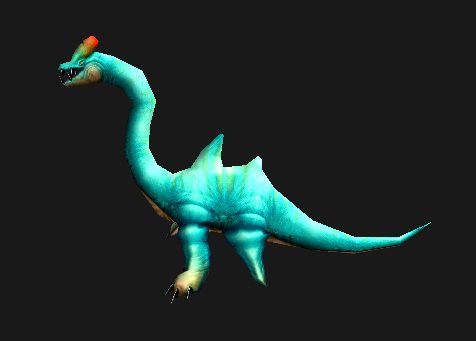 Lio
(pictured right)
will most likely be a "boss pet" and in
similar fashion as Eleanor
, is the namesake of an avid collector and battler,
Liopleurodon
.
If that name sounds familiar, not only does she maintain her own
blog
consisting of Pet Battle strats and news, she also co-writes the
Pet of the Month
feature
for WarcraftPets.
This battle pet uses the
thresher
model, a type of pet that we have yet to add to our collections. We can only hope that Lio has some adorable offspring that we can adopt!