"Happy Holidays from the World of Warcraft team! Here's a small present to tide you over until the new year." —Blizzard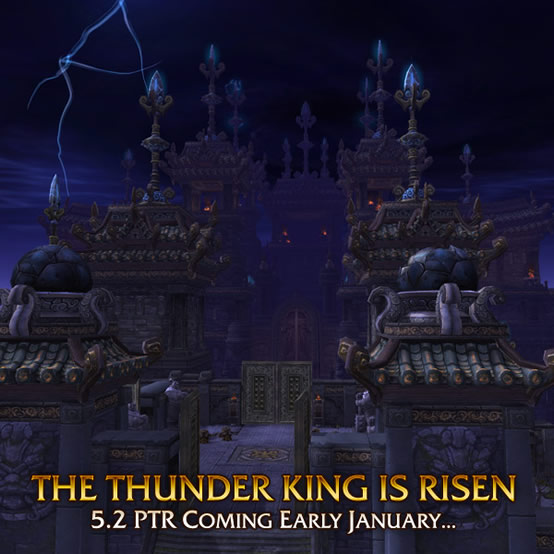 This was the teaser kindly provided by Blizzard late last night to various WoW fansites, including WarcraftPets.
While we have no confirmation that any pets will be found within the new 5.2 raid dungeon,
Thunder Isle
, what we do know for certain is that the PTR will be up in early January. And there will
most definitely
be some new pets to collect the next patch!

So brace yourself... exciting things are coming after the holidays. And you can count on us to bring you all the juicy
pet-related news
.