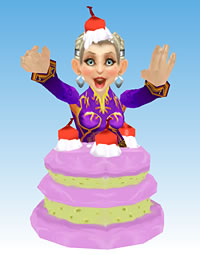 Today WarcraftPets turns three! That's right, it was three years ago today that a quirky Gnome named
Breanni
began hosting this little hideaway, bringing pet-related
news
and
tracking tools
to pet collectors throughout the World of Warcraft.
A lot's happened since our
last birthday
. We hosted our first
meet-and-greet
at BlizzCon 2009 and we were even featured in the very first issue of WoW's
official magazine
. But most importantly, we've developed new ways to support all of you wonderful folks in the pet collecting community:
As always, we'd like to extend our heartfelt thanks to our fans, giving extra special props to our
MVPs
, who've gone above and beyond to
support our efforts
. Over the next year, we've got even more tweaks in store for the site, including the launch of an addon that will make it easier than ever to track your pet collection online.
We wish each of you our quintessential tiding:
Happy Collecting!