More battle pets have been datamined from the latest Shadowlands Alpha build. [
source
]
New Shadowlands Pets
11
new pets were added to Shadowlands Alpha. This brings the current total of datmined battle pets to
14
. (With more to come, hopefully!)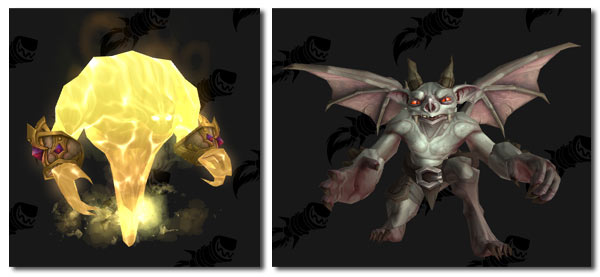 A spider, magical tome, ghosts, oozes, plus lightspawn and gargoyles
(pictured above, images courtesy of Wowhead)
are among the latest additions (listed below).
Animated Tome
Bound Lightspawn
Burdened Soul
Court Messenger
Dal
Emotional Leecher
Lost Soul
Primordial Sludge
Raw Emotion
Rose Spiderling
Trapped Stonefiend
List of all datamined Shadowlands pets
Be sure to check out
Wowhead's page
to preview all the new pet models. Details for many of the upcoming battle pets, such as ability-set, breed, source, etc. are incomplete at this time.
Which Shadowlands pet are you looking forward to the most so far? What would be some fun abilities for each one?