If I Fits, I Sits
It was recently brought to our attention by a
WarcraftPets user
that the
Savage Cub
now performs a new and unique animation.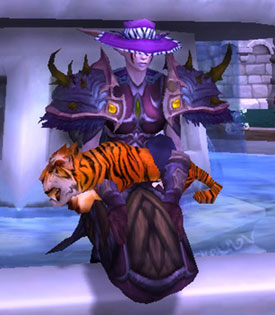 If you target it and emote /sit, your pet will walk over to you and jump into your lap for a snuggle
(pictured right)
.
After
further testing
, it was discovered that this new interaction works with nearly all of the feline pet models, including less conventional cats
(listed below)
.
However one cat, the
Feline Familiar
, is finickier than the rest and does not respond to the emote. Perhaps she feels our laps are inferior to her flying broom!
It's speculated that the new animation for feline battle pets was implemented with the release of Patch 6.2. Regardless of when this change occurred, it's a wonderful and fun update to older cat models.
More Pet Interactions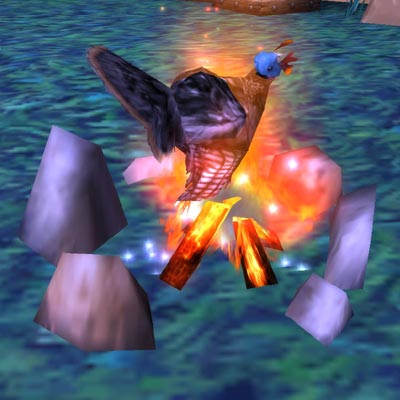 Pet interactions were a part of the game long before Pet Battles became a feature.
From the
Disgusting Oozeling
providing a green-colored aura and debuff, to the
Searing Scorchling
setting fire to nearby critters, there are some pets that have entertaining animations.
Here are just a few other pets to play with.
Pet Filter - See all pets with interactions
To view the full list of pets with interactions, check out our Pet Filter. Select "Has Interactivity" under Pet Properties and then Apply Filters.
It's always exciting to come across a brand new animation, especially if they're unexpected as in the case with feline battle pets. New or old — which pet do you enjoy interacting with the most?