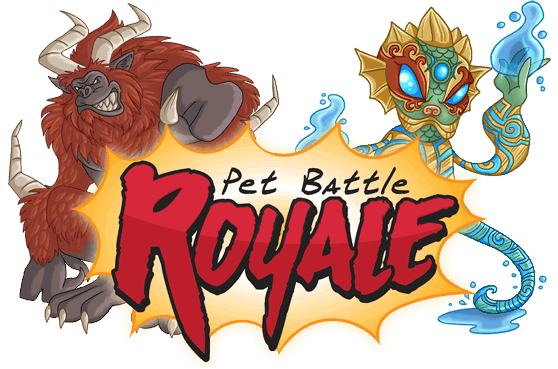 While pet battling can be a good time, sometimes it's a lot of fun to think how our favorite companions might fare in a different kind of fight. The ring is ready for another
Pet Battle Royale
!
Here, we present different battle pets and then you, the WarcraftPets community, vote to determine the winner.
Feast Fight
As the weather gets colder and the nights get longer, it's time for a feast to end the summer. However, in Azeroth, each part of the big meal has feelings. It's alright, they don't mind the whole being eaten thing. No, this dust up is about which part of the meal is really the star.
Here's the tale of the tape...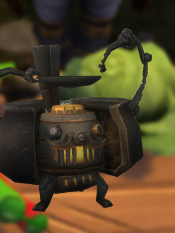 Breed: Pierre
Name: Pierre-Henri Corne D'Abondance
Age: 33 years
Height: 3 feet 6 inches
Weight: 233 pounds, 5 ounces
Hometown: Lion's Pride Inn
Signature Move:
Heat Up
Favorite Food:
Wood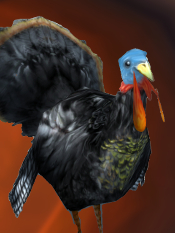 Breed: Highlands Turkey
Name: Thomas Truthahn
Age: 3 years, 7 months
Height: 3 feet 3 inches
Weight: 13 pounds 8 ounces
Wingspan 3 feet 2 inches
Hometown: Twilight Highlands
Signature Move:
Food Coma
Favorite Food:
Sunflower Seeds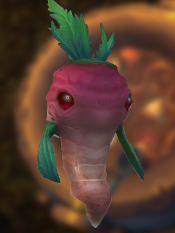 Breed: Terrible Turnip
Name: Brassica rapa
Age: 5 months
Height: 1 foot 8 inches
Weight: 1 pounds, 3 ounces
Hometown: Halfhill, Valley of the Four Winds
Signature Move:
Sons of the Root
Favorite Food:
Fertilizer
You Decide Who Wins!
So, WarcraftPets, who should win?
The Turnip is both at an advantage and less so for its battling prowess. Weakening Blow makes it an essential part of any team, but on its own it can be a bit disappointing, much like mashed turnips (even if you add garlic and herb butter). The Highland Turkey is the centerpiece, full of flash with moves like Flock, but without its friends it makes for a lackluster meal as well. Of course, Pierre can be a good stand-alone fighter, but without the other two, he's just full of hot air.
Here's hoping they can cooperate just long enough to get on my plate.
Head to the poll and cast your vote
Voting ends
November 21st
, so don't delay in helping decide which pet takes all!