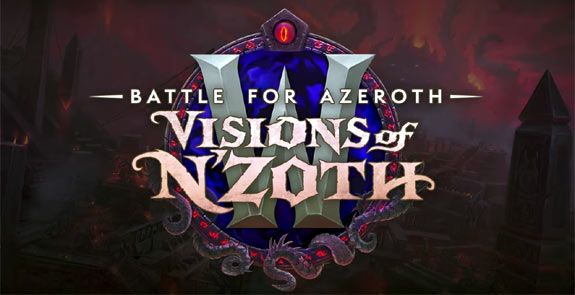 Blizzard recently released a preview of Patch 8.3, Visions of N'zoth. [
source
]
Additionally, the 8.3 PTR is now up and running, and datamining has begun. Good news for Pet Battlers: a new Pet Dungeon and more pets to collect!
New Pets
There are currently
2
new pets coming in 8.3.
Void-Scarred Pup - Drop: Visions of N'zoth - Orgrimmar
Void-Scarred Toad - Drop: Visions of N'zoth - Orgrimmar
Check out 8.3 PTR datamined pets
The Visions of N'zoth is solo and group content where players experience an alternate Orgrimmar and Stormwind. Learn more about Visions of N'zoth
here
.
New Pet Dungeon
Battlers will have 2 new achievements to aim for in 8.3. Both revolve around Pet Dungeons, including a new one, Blackrock Depths! [
source
]

The latter is a meta-achievement and requires the completion of all previously implemented Pet Battle Dungeons. It's likely the reward is only a placeholder.
We can only wonder what this meta-achievement will mean for the future of Pet Dungeons. Will we finally discover who the 'Shadowy Figures' are, and perhaps see a conclusion to the Pet Dungeon storyline? Will the meta-achievement serve as a wrap-up and Blackrock Depths will be the last dungeon adventure with our critter friends?
The Blackrock Depths Pet Dungeon is not yet available for testing on the PTR, so we'll have to wait and see. Stay tuned for a preview of what to expect inside.
We can't wait to see what else Patch 8.3 has in store for us! With this being an 'old god' patch, what kind of spooky battle pets are you hoping to collect?