UPDATE
: The secret of "slimy" pets has been discovered! Read more in its section toward the end of the post.
Collect, Battle, Achieve!
In addition to the upcoming
Stratholme Pet Dungeon
, there will be lots of pet-related activities to complete in the 2 new zones, Mechagon and Nazjatar in Patch 8.2.
Collect
Collectors will have their hands full with a total of
23
new wild pets found in the two new zones —
11
from
Nazjatar
and
12
from
Mechagon
(examples pictured below)
.

A few of these pets from each of the zones are either especially difficult to find (very low spawn chance) or single-spawns (only one up at a time). All wild pets on Nazjatar and Mechagon spawn in as level 25.
Rarer wild spawns (Nazjatar)
Bloodseeker
Hissing Chitterspine
Sandclaw Sunshell
Rarer wild spawns (Mechagon)
Experimental Roach
Duskytooth Snooter
Specimen 97
Yellow Junkhopper
Additionally, many Nazjatar and Mechagon wild pets come in
multiple colors
and breeds.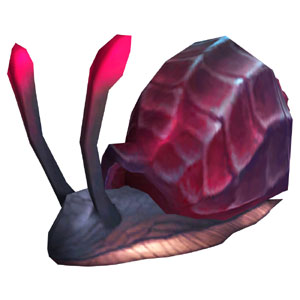 A few of wild pets from Mechagon will also have a chance to spawn
inside
the megadungeon,
Operation: Mechagon
. The dungeon has an outdoor area where wild pets can (rarely) appear. There are additional wild pets to capture further inside the dungeon, however they are not required for any achievement.
Likewise, there are more wild battle pets to collect from inside the upcoming raid
(example pictured right)
,
The Eternal Palace
, but these are not part of any achievement.
Collecting one of each from Nazjatar will reward
Nazjatari Safari
, and capturing one of each wild pet from Mechagon will reward the achievement
Mecha-Safari
. Both of these achievements are part of a meta-achievement, more on this down below.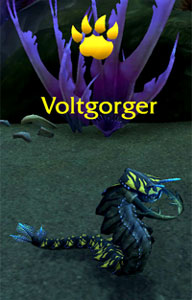 Battle
Battlers will find new challenges on both Nazjatar and Mechagon.
Defeat
12
legendary level 25 "boss" pets on Nazjatar to earn
Nautical Nuisances of Nazjatar
. Each of these NPCs can be battled at any time and are repeatable, however there will also be a World Quest associated with one each day. Each one will drop a one-time quest item (rewards a nice chunk of reputation) after they've been defeated for the first time.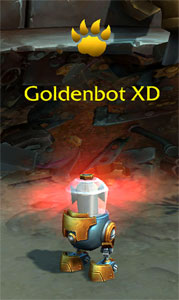 Meanwhile, earn
Mighty Minions of Mechagon
by defeating all
8
legendary level 25 "boss" pets on Mechagon. These NPCs share the same properties as the Nazjatar pets; repeatable, can be battled at any time, and drops a one-time quest.
Achieve
Earning all 4 achievements listed above will complete the meta-achievement,
Team Aquashock
, which rewards an adorable baby naga pet,
Kelpfin
!
Looking for more? On top of new wild battle pets to capture and boss pets to defeat, there are many more pets to find and collect in both zones!
Check out all 90 datamined 8.2 pets
Blizzard's preview of 8.2 Mounts, Pets, and Toys
Slimy Pets?
Last but not least, there is one more collecting achievement specifically for Nazjatar, however it's unclear how we'll complete it at this time.
Obtain 1 of 7 possible "slimy battle pets to earn the
From The Belly Of The Jelly
achievement.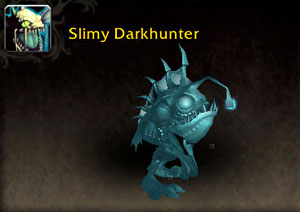 Slimy Darkhunter (pictured right)
Slimy Eel
Slimy Fangtooth
Slimy Hermit Crab
Slimy Octopode
Slimy Otter
Slimy Sea Slug
The Pet Journal lists these pets as from "Treasure: Slimy Cocoon". It's unclear where or how we'll come across this item or object, so we'll have to wait for more information on these pets.
Update:
@patf0rd on Twitter figured out
how collectors will get their sticky hands on "slimy" pets!
Collect Prismatic Crystals (lootable crystals on Nazjatar)
Use crystal to charm a Nazjatar critter
"Feed" a Ravenous Slime (total of 4 different slimes) with charmed critter
Repeat for 5-6 days and the final day should spawn a lootable cocoon with a slimy pet inside!