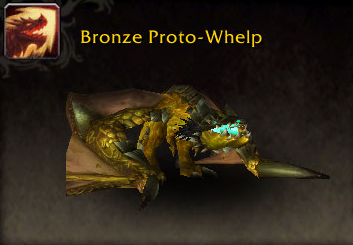 UPDATE
: A new
PTR build
(24116) was released yesterday, and with it another new pet.
The Bronze Proto-Whelp
(pictured right)
is a drop from the Iron Horde in Blasted Lands. This pet will not be replacing the
Bronze Whelpling
; they will be two separate pets.
The PTR was updated this past week and three new pets were added. [
source
]
Three New Pets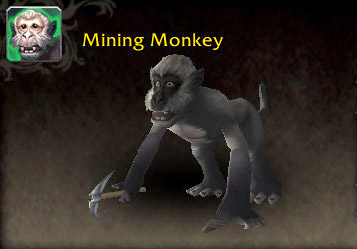 Previously the upcoming Deadmines Pet Battle Challenge Dungeon
achievement
awarded the
Pocket Cannon
, but this pet was moved to a vendor leaving the achievement without a reward.
In the latest PTR build the achievement was updated and it once again awards a pet.
The pet might seem a little familiar, as you face the enemy version inside the Deadmines Pet Battle Dungeon — the
Mining Monkey
(pictured right)
!
There were also two additional new pets in the recent PTR patch,
Dig Rat
and
Sneaky Marmot
.
Both of these pets are listed as Rogue Pickpocketing drops. Which NPC do you think could be hiding a rat and marmot in their pockets?
Check out all 7.2.5 datamined pets