New Falcosaur Pets
Four new hatchling battle pets
(pictured below)
will be available in Patch 7.1.

These falcosaur hatchlings are unique in that they are collected in special way, and they continue to provide content even after they join your battle pet family!
Picky Eaters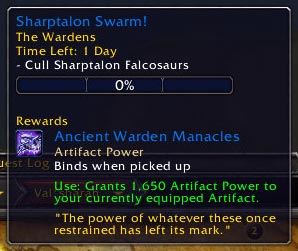 Four new World Quests will appear on the Broken Isles in 7.1. These areas will be teeming with falcosaurs.
Each species can be found in a different zone.
Bloodgazer Swarm! - Azsuna
Direbeak Swarm! - Stormheim
Sharptalon Swarm! - Val'sharah
Snowfeather Swarm! - Highmountain
During an active falcosaur World Quest, the Matriarch of the brood will spawn. She will not appear if the quest is not active.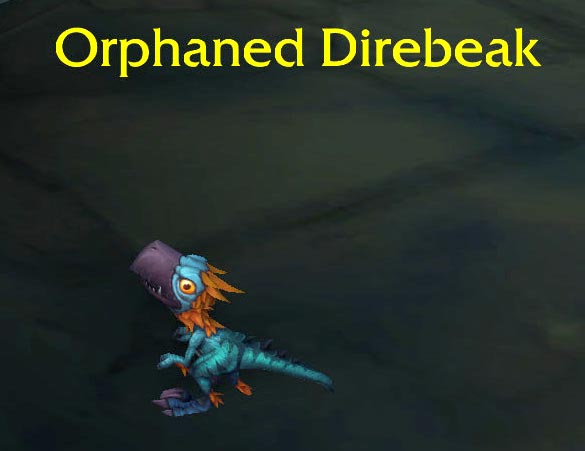 Defeating her will result in an orphaned hatchling appearing in the questing area. Its location is not always in the immediate area near the Matriarch.
Once you've located the hatchling, you'll find that you can interact with it. Unfortunately, these hatchlings are still shy and will not respond very much...unless you have its favorite food, that is!
The description for each falcosaur pet in the Pet Journal hints at what type of meal the hatchlings enjoy. Pay close attention to the underlined text.
Bloodgazer Hatchling - "Though they may look fierce, the bloodgazer species of falcosaur has a beak that makes it predisposed to consuming fruits."

Direbeak Hatchling - "Direbeak falcosaurs are heartier than other falcosaur species, but cannot smell as well. They prefer pungent meals and will often eat carrion that has been sitting in the sun for days."

Sharptalon Hatchling - "Sharptalon falcosaurs can subsist entirely on a diet of small nuts and berries, and use their talons mostly for defense."

Snowfeather Hatchling - "Snowfeather falcosaur hatchlings instinctively flee to nearby adults when threatened. The species is particularly fond of large prey."
All four foods can be purchased from vendors in the Broken Isles. You may want to pay a visit to food vendors native to each of the four falcosaur zones.

Having the correct consumable in your inventory will cause a new prompt to appear when interacting with an orphaned falcosaur. Feed it and it will happily join your pet collection. But if you thought these pets were just for show...you're in for a surprise!
Tiny Quest-Givers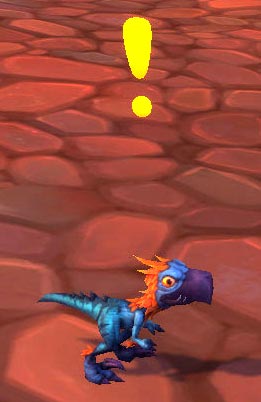 Upon summoning each falcosaur hatchling for the first time, you'll notice something special about them — they have quests for you!
The quests are account-wide, and you can have quests from different hatchlings active at the same time.
Each hatchling has a fairly long quest chain with 13+ quests. Tasks will include variations of the following:
Traveling to different zones (old world and on the Broken Isles) with your falcosaur hatchling out.

Completing wild pet battles using your hatchling.
Completing World Quests (Pet Battle, PVP, and miscellaneous ones) with your hatchling out.
Defeating a dungeon and raid boss with your hatchling present.
Buying an unlikely toy for your hatchling from Dalaran (pictured right).
List of general quests in the quest chain
After completing each task, the falcosaurs will often need time to recover after so much excitement and adventure. Once they're sufficiently rested they'll have more quests for you.
Progressing deep into the quest chain will yield an
Ultimate Battle-Training Stone
from each hatchling, however it's still unknown what the final reward of the entire quest chain is. We can't wait to find out in 7.1!