Patch 7.1.5 is live this week! There are four new pets and a new Pet Battle shoulder enchant. [
source
]
Four New Pets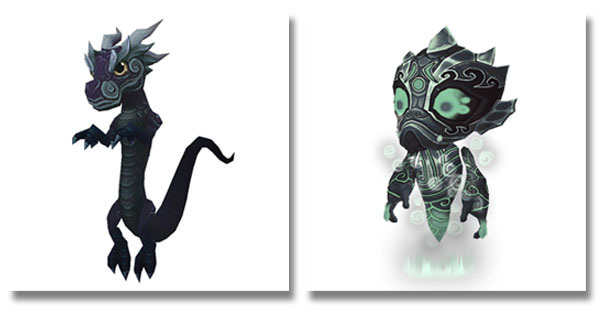 7.1.5 introduces a new Bonus Event: Mists of Pandaria Timewalking. Two new pets will be available for purchase during this event,
Infinite Hatchling
and
Paradox Spirit
(pictured above)
.
Both of these pets are Bind on Pick Up and not cageable, so better save up those Timewarped Badges.
In addition to this new event, an older feature received an update and is being re-released in this patch. The Brawler's Guild is back with new challenges and rewards!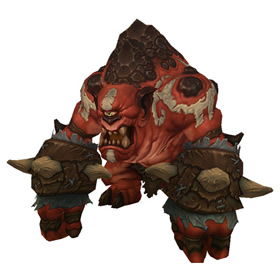 Tylarr Gronnden
(pictured right)
is a new pet purchasable from the Brawler's Guild quartermaster. According to a
Wowhead guide
, this pet requires Rank 3.
With the return of this secret fight club,
Clock'em
is now also available again. Previously this pet required Rank 4, however it now only requires Rank 3. The price for it has jumped significantly, 500 gold up from 30 silver.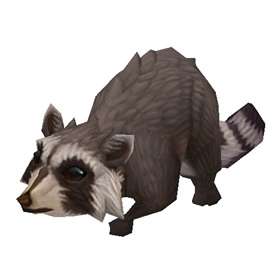 Last but not least, the fourth newest pet is
Trashy
(pictured left)
. Mage turned fisherman,
Conjurer Margoss
, is now selling this lovable little critter for 50
Drowned Mana
.
Margoss seems to have quite an attachment to Trashy; players can only purchase this pet if they've earned Margoss' trust and are Best Friends with him.
New Shoulder Enchant
If you're in need of more
Pet Charms
and other Pet Battle consumables, look no further than
Boon of the Zookeeper
!
Boon of the Zookeeper is a new shoulder enchant sold by
Draemus
, located in Breanni's shop in Dalaran (Broken Isles).
The wearer will sometimes loot
Pile of Pet Goodies
from defeated creatures. It can contain pet related items such as Pet Charms, bandages, and treats. It's unknown if it will also drop new or older pets.