Patch 6.2 has arrived! There are many new pets to collect, new legendary NPCs to defeat, and much more. [
source
]
26 New Pets

4 new wild pets (pictured above) can be found in Tanaan Jungle.
2 new wild pets in Spires of Arak and Talador with unique spawning — only one will be up in the zone at any given time. There should always be one spawned, however.
Collect Hogs after completing an achievement at the Darkmoon Faire.
There's a new fishing vendor at the Darkmoon Faire with 2 new pets for sale.
The Menagerie is also housing a new vendor with 4 new pets.
Crusher, a pet inspired by a young aspiring developer, is available from a vendor in your Town Hall.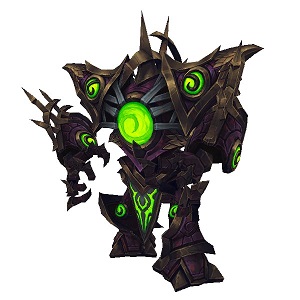 Quest and complete the Garrison Campaign in Tanaan Jungle and you might find 2 new friends.
Liberate the Corrupted Nest Guardian (pictured right) from the new Hellfire Citadel raid.
A tribute pet honoring Community Manager Nethaera can be found in Dalaran.
Defeat the Legendary Boss Pets in Tanaan for a chance at 4 new pets (more below).
Check out all 26 Patch 6.2 pets!
New Features and Changes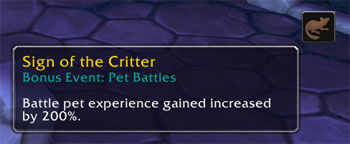 From new pets to collect to new events and legendary NPCs, there's a substantial amount of Pet Battle content in this latest patch — not that we're complaining!