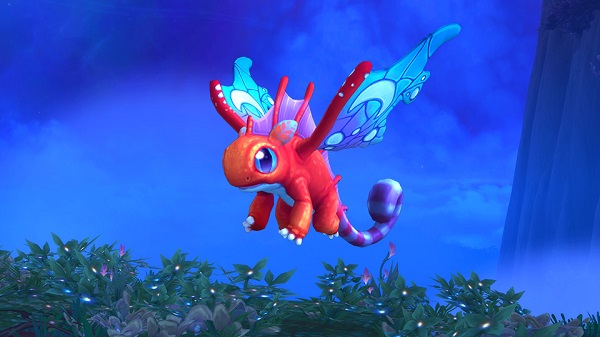 New Faerie Dragon Pet
A new pet is now available from the
Blizzard Store
— meet
Blinky
(pictured above)
! This baby faerie dragon is packed full of cuteness and fun features.
Targeting Blinky and using the /dance emote will cause a brief music clip to play while the two of you dance.
Now that you have music and a dance partner, how about some vibrant colors to make it even more exciting? Blinky will periodically shift between the colors red, teal, and yellow.
After all that partying, Blinky may get a little tired. It will occasionally channel a purple effect before dozing off. Don't worry, it's just a quick power nap that happens to be midair. Your companion will be awake and ready for adventures with you in the
blink
of an eye.

And last but not least, this pet will sometimes emote a sneeze, "Choo!" Maybe a more fitting name for Blinky would be Sneezey?
Blinky is part of the special "Dragon Pack" sale, but can also be purchased separately.
This new pet's WarcraftPets page is still a Work In Progress, and we'll have it updated as soon as possible. If you've adopted Blinky, it should appear as 'collected' after re-importing. Thanks for your understanding!
Blizzard Store Holiday Sale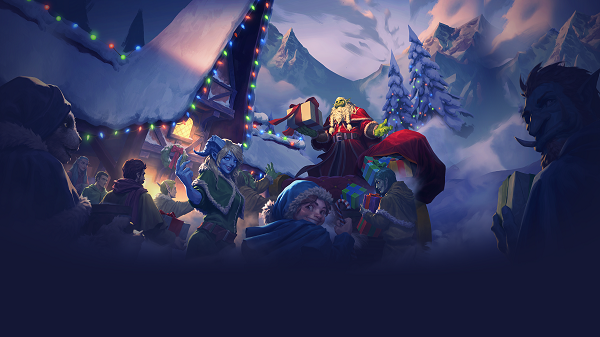 Speaking of the "Dragon Pack" sale, Blizzard is currently holding its annual holiday sale. [
source
]
Store battle pets are currently 50% off (excluding Blinky). Now is a great time to gift the joy of an adorable pet to friends and family, or even to yourself. Stocking stuffers? How about Pet Journal stuffers!
Discount on pets, mounts, and more, plus the Dragon Pack is available through January 3, 2022. Check out
Blizzard's Holiday Sale
to learn more.