In honor of 10 wonderful and exciting years of WoW, this Pet of the Month features a unique pet — the Molten Corgi.
Collecting the Molten Corgi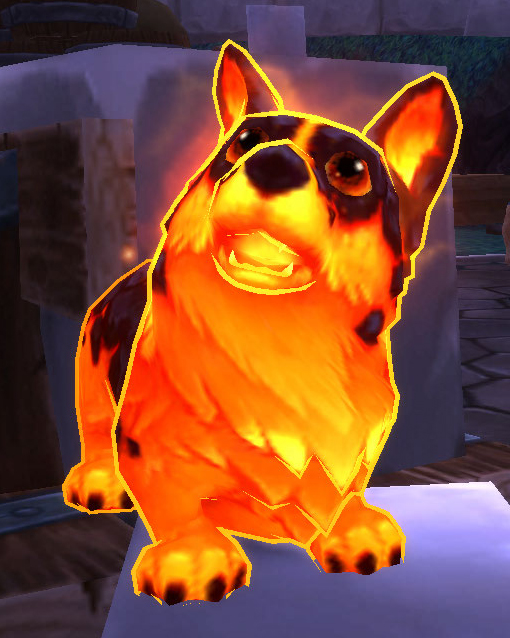 The
Molten Corgi
can only be obtained during the WoW 10
th
anniversary celebratory period.
Any character that logs into the game between
November 21, 2014 through January 5, 2015
will receive this little pup in their in-game mail. A small note from the WoW Dev Team is included along with the corgi.
"Can you believe it's been ten years?

We wanted to thank you for joining us in our celebration of the tenth anniversary of World of Warcraft with this adorable fiery fellow, plucked from the Firelord's Litter."
Unfortunately, the Molten Corgi is not cageable and cannot be traded to others. It's unknown whether or not this pet will still be available even after the anniversary festivities have ended, however it seems unlikely.
You definitely don't want to miss out on adding this pet to your collection, so be sure to log into the game before January 5
th
!
Battling with the Molten Corgi
The Molten Corgi is a fantastic pet to highlight in the month of December, because it has all the bells you might associate with a festive Winter Veil and a couple whistles to boot. Every single one of its abilities has a useful, diverse mechanic.
The Corgi has
Bark
in the first slot, which is a spammable attack that decreases the power of your opponent's next attack. It also gives this Elemental pet a bit of Beast damage, which is a fairly unique attribute.
Flamethrower
is the other choice in the first slot. It's an Elemental spell which puts a DoT on whichever pet is in your opponent's front row. If a heal is what you need, the Corgi can use
Cauterize
, a very strong single-turn heal.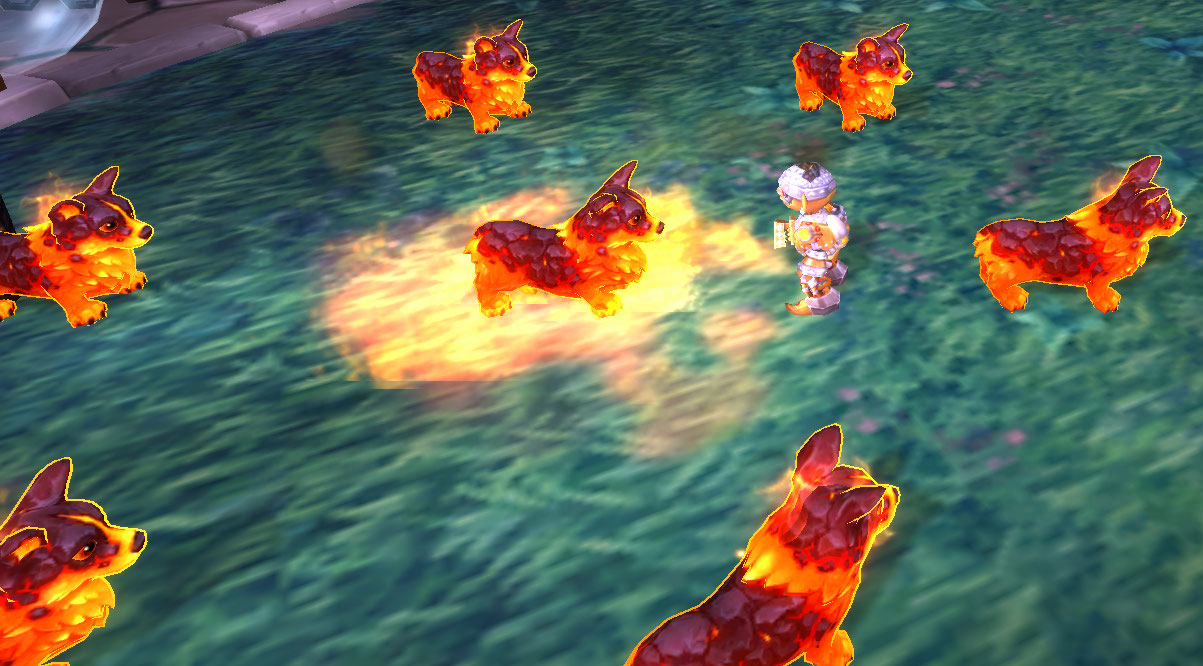 Need an avoidance spell or a Force Swap? Sharing slot 3 is
Puppies Of The Flame
(pictured above)
, a multi-turn burrow ability similar to Sons Of The Root, and a force swap in
Inferno Herding
.
Best of all, the Molten Corgi has
Superbark
. Superbark will never bring your opponent below 1 health, making the Corgi only the second pet in the game with such a useful ability for taming wild pets. Superbark hits quite hard and has a long cooldown, which makes it even more ideal for taming than that trumped-up rutabaga in most cases. Flamethrower & Superbark can be chosen at the same time, so be careful.
The down side to all this madness is that the Corgi doesn't have any straight forward damage dealing abilities. You have to choose between abilities which are all slightly lackluster damage-wise in order to compensate for the other things they can do. This is fine, it just requires a bit of planning, and maybe a bit of babying your new Molten Corgi.
Check out our forum thread discussion on the Molten Corgi and submit your own thoughts on this pet.
Battling Discussion on the Molten Corgi
Pet of the Month is co-written by Liopleurodon, an experienced pet battler and long-time WoW player. She maintains her own Pet Battle blog, comprised of pet analyses, team strategies and general thoughts on pets.