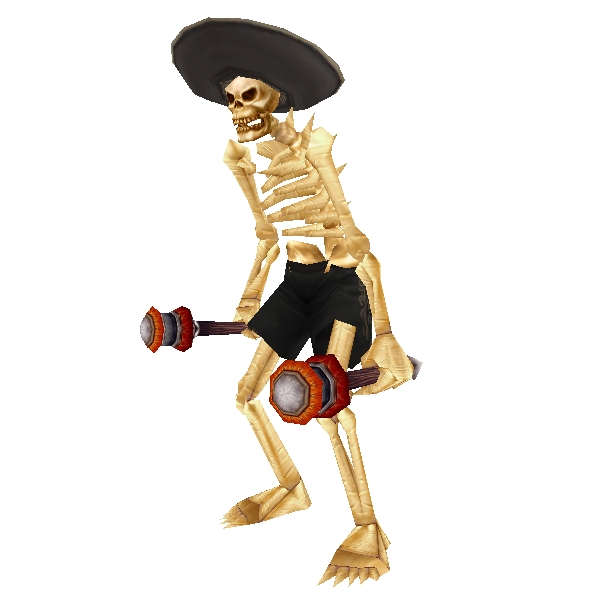 The Macabre Marionette has been on every collector's wishlist ever since it was
first debuted in 2009
. At the time it was discovered that it was not a true pet and was only a temporary vanity item, much to our disappointment.
However, all that is about to change; hopefully in the near future!
Dave Maldonado, a Blizzard game designer, recently Tweeted an image that is sure to make all Macabre Marionette enthusiasts giddy. The marionette even shows off its dance moves! [
source
]
In addition to this teaser, the Macabre Marionette pet spell was also found in the latest PTR game files. It can also be previewed in the Pet Journal on the PTR.
With cool dance moves and battle abilities, it would seem that the marionette will finally be released as a permanent companion!
Coming Soon™
Although this pet might be released with 5.4, we will have to wait until the in-game Day of the Dead event to actually see the marionette. So cross your fingers and hopefully it will be available during this year's holiday.
It's currently unclear if it will be available from
a short quest
, in the same fashion as previous years, or if there will be a new method of obtaining it.
Either way, it's great to see that the Macabre Marionette will finally be able to join our pet collections. It's been a long time coming, but worth the wait. Rock on lil' skeleton friend!