UPDATE
: Snowfang has been found hanging out in the Shaman Order Hall on Beta! Defeating his NPC will reward the pet. [
source
]
An adorable new pet was added in the latest Legion Beta patch. Plus three mystery pets — what could they be? [
source
]
A New Pup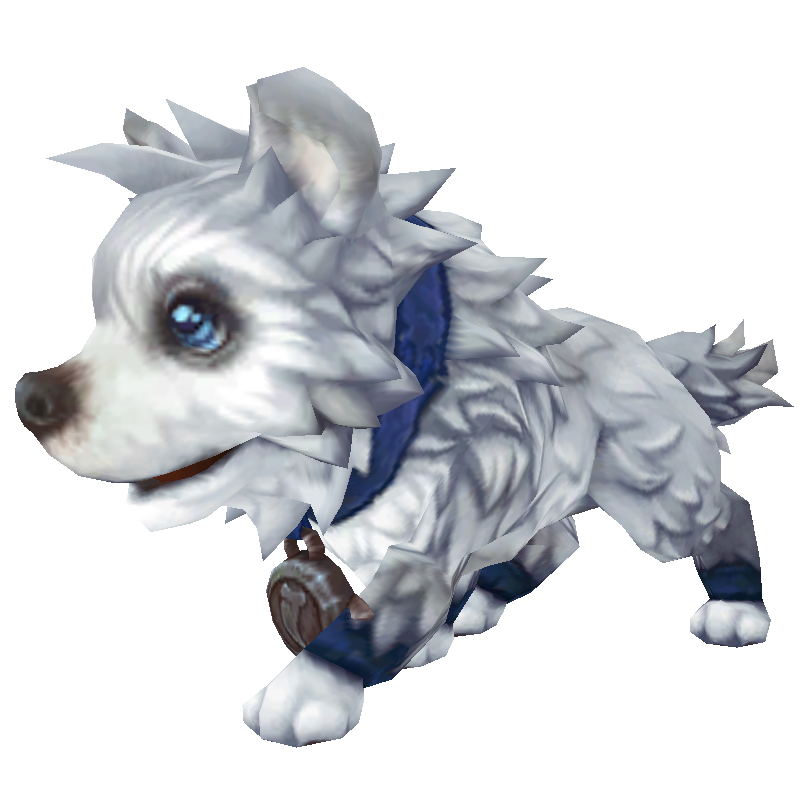 Snowfang
(pictured right)
is the newest addition to the Legion Beta.
According to its flavor text, this cute puppy is the offspring of Thrall's own frostwolf, Snowsong. It also hints that we may have to defeat Snowsong in order to collect Snowfang.
"A pup of Thrall's frostwolf, Snowsong, besting her in combat has earned you a lifelong companion."
Snowfang is currently listed as wild, but this could change prior to the expansion's release.
All Legion Alpha datamined pets
With this pet, the current total number of new pets coming in Legion is nearing 100!
Mystery Pets
Perculia, Site Director of Wowhead,
pointed out
three new mysterious items in the recent Beta patch.
There's currently no indication what these companions will be or where they will come from.
Could one be a placeholder for a possible BlizzCon pet? Or even a new charity pet (which is usually announced during the convention)?
We'll have to wait and see. Stay tuned, hopefully we'll have more information on these pets in the near future!