A new Alpha build was released — highlights include an increase to the number of allowed pets in your Pet Journal, a new pet, new model, and more! [
source
]
New Pet and A New Model

The
Sting Ray Pup
was added in the recent Alpha patch. It comes in a few different colors
(pictured above)
, however only the red version is currently collectible.
Unfortunately it's still unclear how we'll collect this interesting aquatic pet.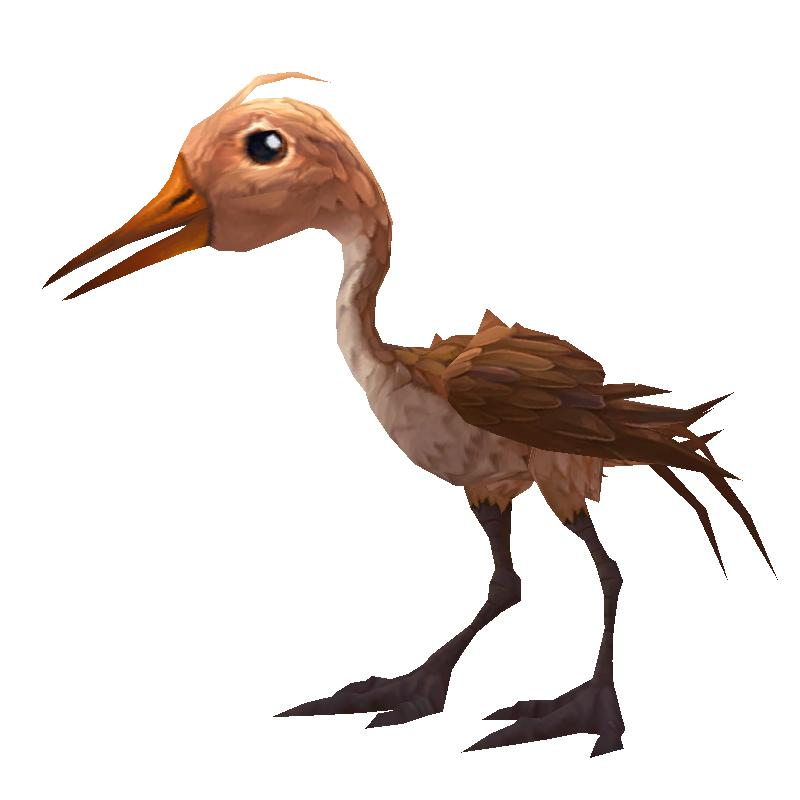 The Pet Journal entry on Alpha has identical information as the
Land Shark
and
Sea Calf
, but the sting ray will likely be from Legion content.
In addition to the Sting Ray Pup, an absolutely adorable sandpiper model was datamined
(pictured right)
.
It has not yet been confirmed as a new battle pet, but we certainly hope that this cutie will be adoptable in Legion.
Pet Journal Cap Increased
A new item was added to Legion Alpha, one that will make many pet collectors and battlers very happy:
Pocket Pet Portal
.
This on-use consumable will increase the number of pets allowed in your Pet Journal. The new cap in Legion will be
1500 pets
(up from 1000).
It's still unknown how we'll obtain this amazing item, but we can't wait to get our hands on it. Space for even more pets? Yes, please!
New Pet Treat and Reward Bag
Last but not least, a new pet treat and reward bag was datamined.
The
Ominous Pet Treat
is a consumable that will temporarily "corrupt" your target pet with energy from the Void.
Currently Wowhead lists this consumable as a holiday item. It seems fitting for a Hallow's End update — a Void Lord costume for your pet would be fun! Or at least...we hope it's just a costume.
It's also possible that this void-filled pet treat could come from a new reward bag,
Pet Tournament Purse
.
Where the bag comes from is still a mystery, but if its name is any indication, a pet tournament is likely on the way.
If the treat is indeed a drop from this new bag, who on Azeroth would want to include an Ominous Pet Treat as a reward? #OldGods

We'll have to wait and see where both of these items come from, stay tuned!