Dalaran Pet Tournament Island
Legion Alpha is up and running once again and a new pet area was discovered in Dalaran. [
source
]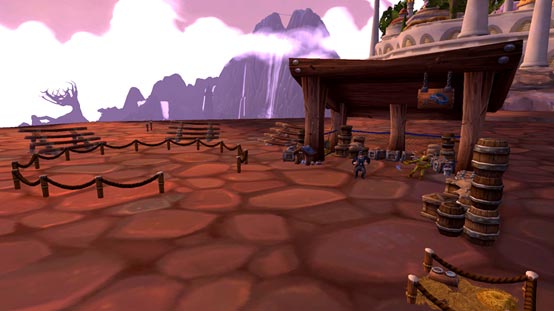 One of the floating islands outside of Dalaran is now home to what appears to be a Pet Battle arena.
The island is currently only accessible by walking along the outer edge of the city. You can accomplish this by carefully jumping down from the flight path area, and navigating towards the left side of Dalaran.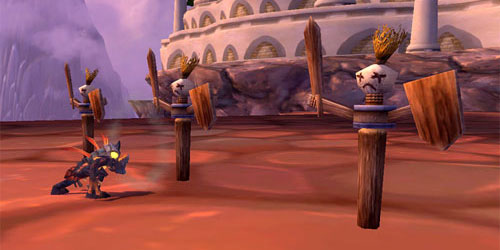 The island
(pictured above)
is set up with a similar building as the Menagerie, complete with a battling ring and pet stalls.
It even has a training area with Target Dummies
(pictured right)
presumably for pets, although you can't interact with them.
There are two NPCs on the island,
Tournament Announcer
and
Greg
, both of which are flagged as "Dalaran Pet Tournament Employees".
You can't interact with them at the moment, however the Announcer has some amusing dialogue.


It's still unknown what this area will be used for, however if the NPCs are any indication, a new Pet Battle Tournament could be in the works for Legion. We look forward to learning more as testing continues!
Want to prepare for the upcoming Legion battles? Check out the
new boss pets Wowhead datamined
from the latest Legion Alpha patch.
New Pet Models
No new pets were added in the recent Legion Alpha patch, however datamining revealed some interesting models — a bat, corgi
(pictured below)
, and
celestial hippo and rabbit
.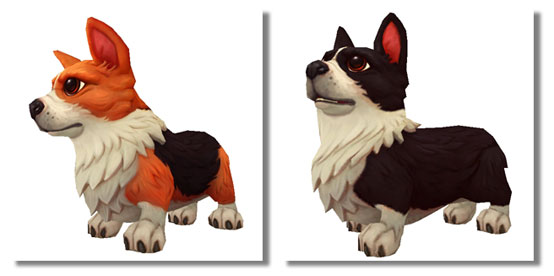 We can only hope that these new models will belong to upcoming battle pets that we can collect!