Yesterday we posted
news about evolving pets in 6.2
— and some of their evolutions were rather...
unique
.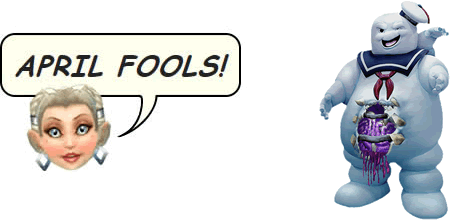 That's right! We fooled you again!
Or perhaps we didn't fool you, but hopefully we made you laugh (which is what April Fool's Day is all about).
Did you get all the references?
Our thanks to Drrum
Once more, we'd like to extend an extra special thanks to
Drrum
(known in-game as
Michelle De Rum
) for providing us with nearly all of the artwork for the evolved pets. Her extraordinary rendition of
Puftbomination
made
the joke. We can always count on her talent and humor to make us smile.
You can enjoy more of Drrum's creativity at her
Gallery of Pets and Mounts
.