UPDATE
: As of June 7, two additional battle pets were added to the Beta — Sir Snips (A) and Bucketshell (H). Both are the reward for earning the Honor 400 achievement.
The latest BFA Beta patch added even more pets, mostly from the new Island Expedition feature, plus a few profession pets. [
source
]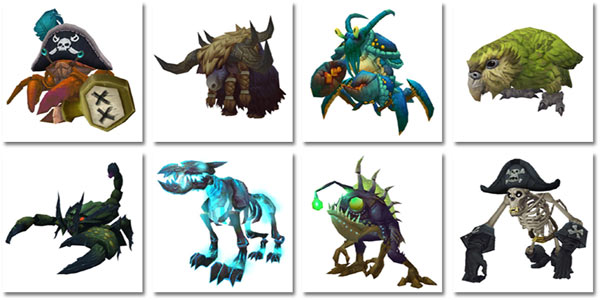 Even More New Pets
32 pets were recently added to Beta. Here's a summary of what was added: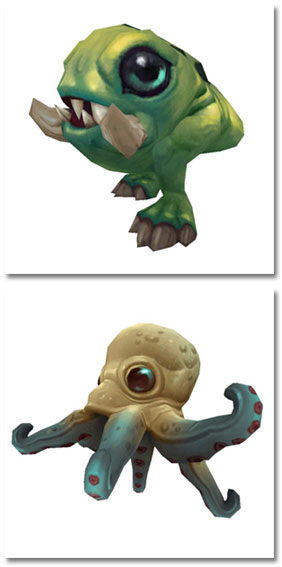 28 pets from Island Expeditions (various pictured above)
4 pets from engineering (two pictured right)
An accompanying achievement was also included for collecting all Island Expedition pets,
I'm Here for the Pets
. Although these pets can be caged, the achievement objectives appear to be the items that teach the pets, so it's possible players will need to actually loot these to complete the achievement.
With the additions noted above, this brings the current battle pet total in BFA to
120 new pets
.
*Whew*
that's a lot of pets!
Here's a break down of pet sources in the expansion (subject to change):
Vendor: 32
Drop: 40
Wild and Pet Battle: 28
Achievement: 6
Quest: 5
Profession: 7
Unknown: 2
Check out 120 Battle For Azeroth battle pets!
We're absolutely blown away with how many battle pets are coming in the expansion! In comparison,
Legion launched
with roughly 94 new pets.
Which pet has piqued your interest the most? Do you have a game plan for collecting in BFA? We can't wait to collect them all!
A Pet With A Penchant For Opulence
Wowhead discovered how players will collect Francois in BFA. Let's just say that this is no ordinary chicken. [
source
]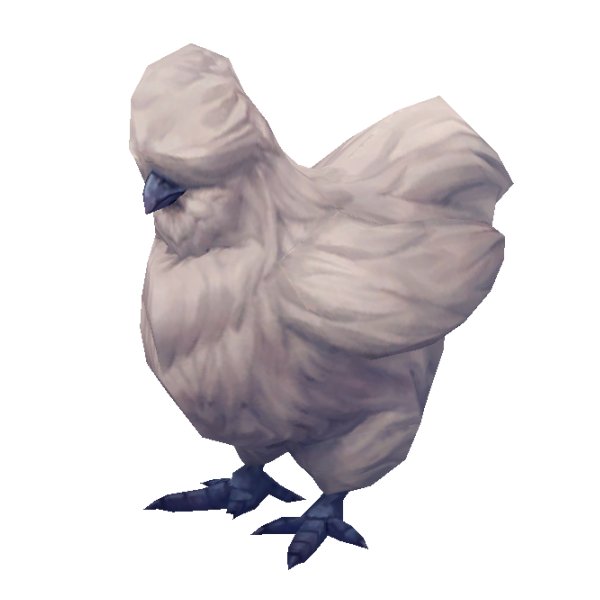 Francois
(pictured right)
is a silky chicken that can be found at the 15th Annual Norwington Equestrian and Hunt Festival in Tiragarde Sound, Kul Tiras.
Players can attempt to speak with him, however it would seem that he has expensive tastes and will not be bothered unless the player has 1 million gold on their person.
Upon seeing that the player has sufficient funds to maintain his lavish lifestyle, Francois can then be added to the Pet Journal.
Note: Players do not actually have to spend 1 million gold to collect this pet. Having this amount or more in their possession is enough to see the hidden dialogue option.