Battle For Azeroth datamining has begun! Here are some early previews of what's to come in the next expansion. [
source
]
New Pets
There have been a few new pets discovered in BFA so far.
Dart
Demon Goat
Francois
2 'enchanted' ships and a tiki mask
Check out all BFA datamined pets!

In additional to these newly datamined companions, it is looking more and more likely that the Collector's Edition and Digital Deluxe pet for the next expansion will be
Tottle
, a baby Tortollan. [
source
]
We can't wait to meet this new friend, but for now we'll have to settle for Tottle's adorable icon
(pictured right, image courtesy of Wowhead)
.
We'll learn more about these pets and more as testing progresses, so stay tuned!
New & Updated Models
The topic of higher resolution models was very
briefly discussed during BlizzCon 2017
, and now we have our first look at the updated pet appearances.
Upgraded models include but are not limited to the following
(images courtesy of Wowhead)
: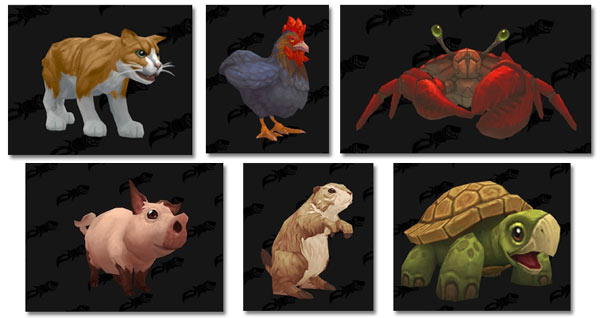 Cats
Chickens
Crabs
Pigs
Prairie Dogs
Turtles
And More!
What would an expansion be without new creatures though? Here are a few new models that we hope belong to collectible pets!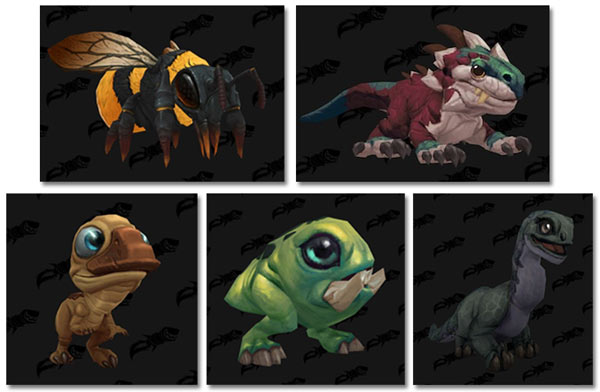 Check out
Wowhead's BFA Mount and Creature Models
page for full previews of each updated and new model. Also browse through
MMO-Champion's page of BFA Creature Models
.
There are also many new icons, some of which might belong to battle pets. Browse through them all on
Wowhead's BFA Maps and Icons
page.
We're positively ecstatic to see so many awesome creatures and revamped looks. Which creature are you most looking forward to adding to your collection? (We'd love to have them all!
)