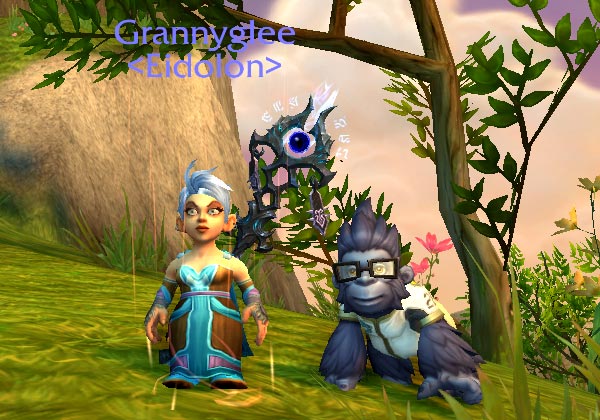 In 2015, we shared a heartwarming
community spotlight
on Donna Glee Reim, a.k.a.
Grannyglee
, a then 83 year old avid World of Warcraft player and pet collector.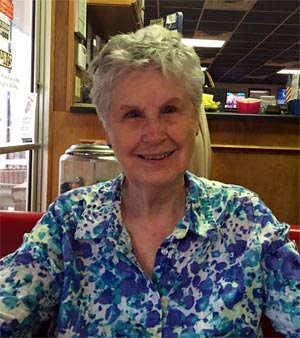 We're happy to report that Grannyglee is still going strong!
At 86 she's still as dedicated to pet collecting as ever and it shows. Her Pet Score and rank on her realm of
Kilrogg-EU
is ever-rising, plus she recently completed the
Family Familiar
achievement.
Grannyglee has even created a few
YouTube videos
to help others with pet collecting. You can check them out on her
YouTube channel
or on her
blog
.
Her life outside of WoW has been just as extraordinary. She has had quite the
career in film and television
, including a small role in Shutter Island.
Check out the 2015 Grannyglee community spotlight
A Conversation with Grannyglee
We had another opportunity to interview Grannyglee about her WoW playing and pet collecting. Here's what she had to say...

Do you still play as much WoW today as you did 2 years ago in 2015?

I actually play more now and I am still very much enjoying the game - the new expansion has been such fun!
Most of my time is spent devoted to pets and I now have 860 pets – all level 25. I love the new pet dungeon and I use mechanicals to get through it. I am also looking forward to the Deadmines Pet Dungeon!
I am learning new things every day and if I get stumped – I go to WarcraftPets and also I watch YouTube videos. The videos offer a lot of assistance and I appreciate the folks who take the time to post them. I actually posted a few of my own to help people out. I especially like
Spriestly100101
because he does such a great job explaining the battle and the pets used in the video.

Out of the new Legion pets, which is your favorite so far?

I like them all but my favorite has to be that cute little
Dust Bunny
. It is so clever how Blizzard created the dust rug that appears randomly. It is a great twist and definitely made more interesting.
My daughters, who also play WoW, spoil me with lots of gold that they raise on the Auction House so I can buy rare pets. I am now the proud owner of the million gold
Celestial Calf
.

Do you have a favorite pet battling team of 3?

I particularly like the
Mechanical Pandaren Dragonling
. I use two of them coupled with an undead – usually the
Scourged Whelping
. I just completed the "Family Familiar" achievement and that really tested my skill as I had to come up with unique combinations and not rely on my favorites. I thought it was even more challenging then The Celestial Tournament.

What would you say to people who have never played WoW?

Well they don't know what they are missing! Virtual reality is such fun.
For example, I always wanted to hang glide when I was younger and never got around to doing it so now I love the goblin glider because gives me the feeling that I am hang gliding.

I believe especially for older people like myself, that it is a great way to socialize, improve my motor skills and learn. It is important at my age to continue to challenge my mind. Some of the best play time is when I play with my daughters, one who lives in Massachusetts which is too far away to visit unless by plane. They think it is so cool that I can play and they are always boasting about me. As a goof, I actually put a streak of green in my hair because at the time, my avatar Grannyglee had green hair!

People still say hello and recognize me in game from the article you did 2 years ago. The response from the article was so great – I enjoyed all the comments and couldn't believe how many times the article was shared on Facebook! The people are always so nice and friendly. I would love to go to Bilzzcon someday and meet all the other gamers. Although, I doubt there will be many my age but you never know!
Cheers to GrannyGlee!
Here's to GrannyGlee and
her growing pet collection
! Keep up the pet collecting and the pet battles!