MMO-Champion datamined the upcoming PTR patch and discovered the Collector's Edition pet for
Diablo III: Reaper of Souls
, a Treasure Goblin. [
source
]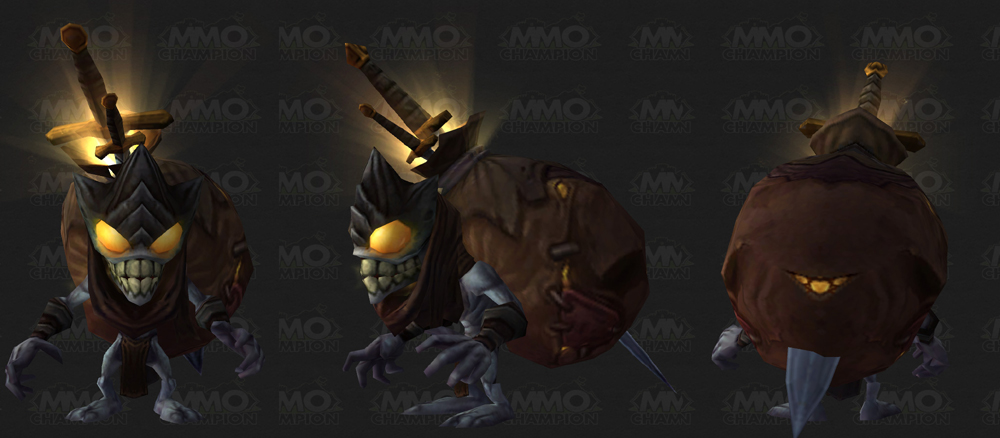 The Treasure Goblin (pictured above, courtesy of MMO-Champion) is Bind on Account and not cageable. Adding it to your collection will reward the achievement
Collector's Edition: Treasure Goblin
.
It looks like this pet will be quite interesting to battle with. Some
notable abilities
include Portal which is akin to
Feign Death
, while Magic Sword is a unique ability that always crits. What on earth is a gold-hungry goblin doing with a sword? Protecting his treasure of course!
The release date for
Reaper of Souls
is still currently unknown, but this pet will surely be worth the wait.