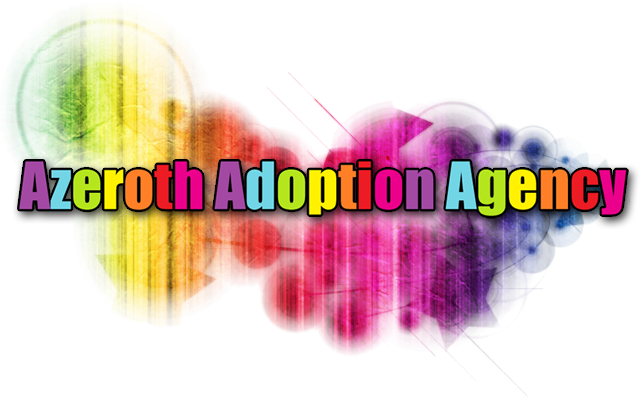 Hi my name is Rusti. I have loved the mini pets ever since WoW was in it's baby years and have become more and more obsessed with them as they have grown and changed into the massive collection and adventure that we now know as battle pets. Over time I noticed I was getting way too many duplicates so I recently started a thread to find homes for these extras. Before I knew it I had several wonderful people wanting to adopt and donate. Over time this amount of people grew resulting in me starting a guild just to keep up with it all. We have grown to 6 tabs with most of them being nearly filled to capacity as well as an alternate storage facility for some of the larger quantities of duplicates. It's been an incredible joy to help people grow their collections and to see the community step up and be so giving. This whole thing would merely be a lost thread if it were not for all the amazing donators involved. You all soooo totally rock!
Our aim to help people further their collections by providing pets they do not have already. While we do not take "wish lists", we have a huge selection of pets to browse and adopt. We are getting new pets in stock all the time so checking the vault daily is recommended!
So you want to adopt or donate? To get involved just head over to our main thread over
HERE
and make sure to take a moment to read up on all of the rules, questions, and other information provided. Knowing this information before hand will make the process much more pleasant for us all!
Once you have done so, you are welcome to post with your battle tag and make a level 1 orc (any race will do actually as long as they are not in a closed off starter area), when I am on I will invite your baby toon to the guild where you can browse the pets and make requests. Leveling on this server is not necessary.
.