Hyacinth Macaw
Pets by Family

Flying

Parrots

Hyacinth Macaw

Parrot Cage (Hyacinth Macaw)
Binds when used
Use: Teaches you how to summon this companion.

Want it
|
Got it
|
Exclude
— Community:
28.1% have it
The jungle trolls train these birds to mimic calls for help in order to lure unsuspecting travelers into traps.


Neutral
Air (flies alongside flying mount)
Prior to The Shattering, the Hyacinth Macaw dropped from Bloodsail Mage, Bloodsail Swashbuckler, Bloodsail Warlock, Bloodsail Sea Dog, and Bloodsail Deckhand in Stranglethorn Vale.

After Patch 4.0.3a this pet became a zone drop in Northern Stranglethorn and The Cape of Stranglethorn.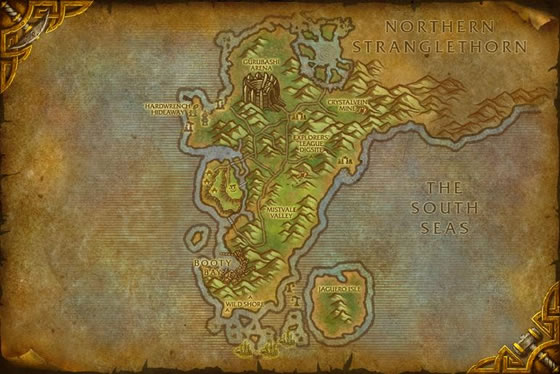 The Hyacinth Macaw arguably has the lowest drop rate of any dropped pet. So farming for this parrot is a tough grind. You might try farming your auction house instead. Often non-collectors will put this up for a few gold or less, not realizing its true value. A friend of mine managed to nab hers for just two gold! Then again, the odds were in her favor since she spends 80% of her time at the auction house searching for armor that doesn't make her look "fat".